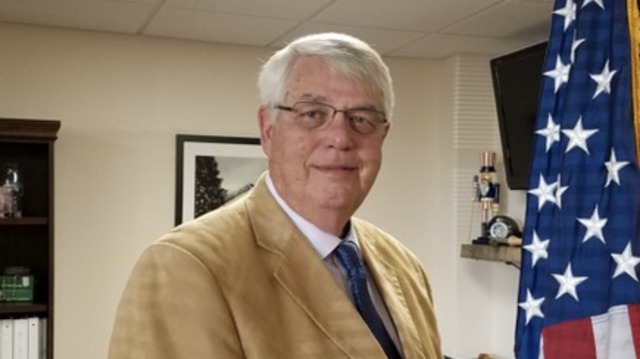 by LEN SERAFINO
Williamson County Mayor Rogers Anderson has served as mayor since 2002 — when you meet him, his deep knowledge of the way cities and counties operate and work together becomes apparent quickly.
The mayor takes pride in the fact that Williamson County is one of only two counties in Tennessee that has a AAA bond rating.
"It wasn't easy to accomplish that rating, but it has enormous benefits should we need to borrow money," he said. "For me, though, it's really about jobs," he says. "Growth is very much dependent on good jobs."
He quickly points out that the leadership in any town often drives the kinds of things that attract businesses to locate in your community.
"Growth is also about leadership," he said.
When asked what a town needs to do to attract more businesses, Anderson said, "All small towns face the same issues. First and foremost, leadership has to know what it wants and how it's going to get there."
Anderson was careful to emphasize that he wasn't referring to a specific town or it's government leadership. A key issue is having the revenue to do what it takes to run a city. Sales tax revenue, property taxes, fees and fines usually make up the bulk of a town's revenue.
"Many people have no idea of how expensive it is to run a city," he said.
Smaller towns in Williamson County that are experiencing rapid growth can significantly advance by attracting companies looking to grow or relocate operations.
"There are independent site selectors whose job it is to point business entities to communities that offer the best opportunities for success," he said. "I can assure you that Middle Tennessee is on the radar of nearly every site selector in the business."
When asked what steps cities and towns should take to attract the attention of site selectors, Anderson said, "For starters, every city has to have an outstanding website with plenty of information, including its demographics to help entice these site selectors. We need to show businesses what we have to offer."
The mayor outlined six critical things site selectors are looking for when selecting any town for a business. He says:
They want to know how well the city and the county governments get along with each other. ("I can tell you here in Williamson County, we get along pretty well, he said.")

Do the city and county make certain that they maintain high standards of education and sufficient facilities to teach students at all grade levels?

Does your city have an adequate work force? More to the point does it have workers with the skills needed to perform these jobs?

Is the infrastructure adequate, meaning good roads, and convenient routes to the airport? Is traffic an issue?

The city must have high levels of police, fire and sewer services. Public safety is always a concern.

Does the city in question have broadband? Effective communication and the need to rapidly get answers demand it.
"One thing that has become popular in recent years is the live, work and play model, where residents can have just about everything they need close by," Anderson added. "A town center is often a reflection of what's happening in a town."
"The bottom line is this," Anderson said. "In any of our towns or cities the will of the people is what matters. Ultimately, only by actively following what's happening in your local government and making your views known, can you build a thriving community."
Len Serafino is a local author who lives in Nolensville. You can find his work at www.lenserafino.com