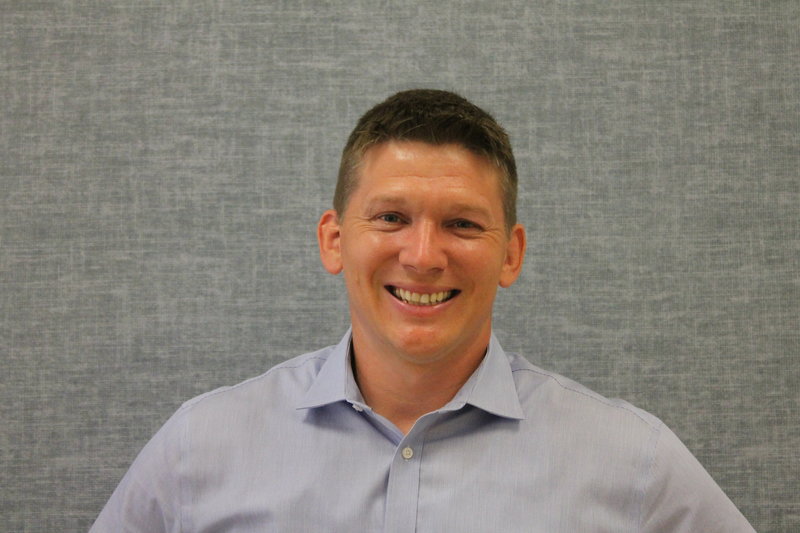 By MITCHELL STEPHENSON
Today's spotlight is on Page High School's athletic director Benjamin Gray.
He also serves as the wrestling coach for the Patriots.
How does the athletic department work with the school administration to implement the overall goals of Page High School?
BG: The Page athletic department and sports programs model the vision and expectations of the school, WCS, and the TSSAA. Our mission goals are to create positive student-athlete opportunities, teach and model responsibility and integrity, create value to Page High, the community, and the state, create memorable fan experiences and succeed and win championships.
What are some of the ways the athletic department supports the coaches, and student-athletes to be successful?
BG: The Page athletic department provides open communication to all athletic stockholders, invests in yearly equipment, apparel and facilities for each sport, promotes a positive social media presence, encourages learning courses through TSSAA and the NFHS, constant academic checks and supports and continual encouragement throughout each season.
Every school has amazing student-athletes that may or may not be a superstar. Can you share a couple of success stories of your athletes that happen outside of their sport?
BG: Each sports program has numerous community service projects. I cannot singularly name one or even a few athletes that go above and beyond because Page has many representative throughout the community who are also participating in athletics, either school or club teams.
One aspect that makes Page High unique from other WCS schools is our Senior Project; part of the criteria for this project is that seniors must complete at least 40 hours of community service. Our senior student-athletes exceed the expectations of the Senior Project each year with the volunteers hours they commit outside of the school.
Are there any changes that you can share for the upcoming 2019-20 sports season? As in any additional sports being added? Any new supportive programs being implemented to help the students?
BG: Page supports and boasts two very successful lacrosse programs, both girls and boys. We look forward to the sport being officially named a TSSAA sport in the upcoming years.
Anyone that will be attending our football games this year will now be able to enter the stadium through two gates instead of one, thus alleviating longer lines
Page High School looks forward to a successful and positive year in athletics and encourages the support of all those in our community as well as welcome the countless spectators who travel both within Williamson County and elsewhere to attend any of our athletic events.