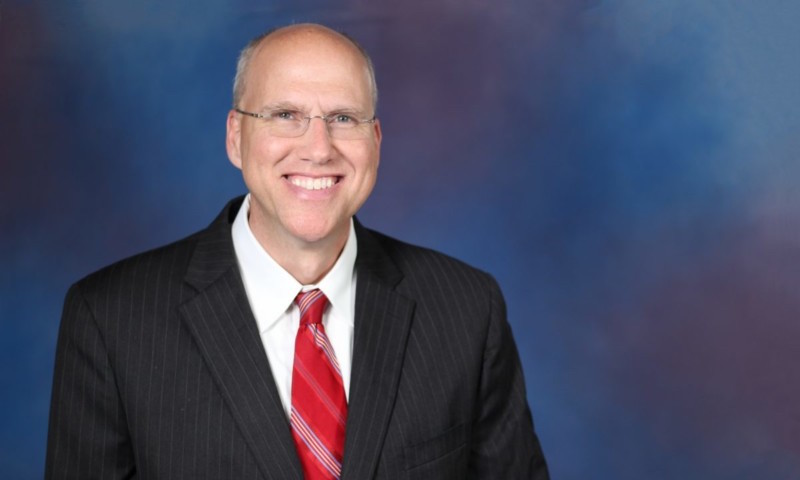 PHOTO: Williamson County Schools Superintendent Jason Golden will be on hand to answer questions about the school budget at the Board of Commissioners meeting Monday. // Photo courtesy of Williamson County Schools.
By JOHN McBRYDE
Now that he's in the driver's seat for Williamson County Schools, Superintendent Jason Golden will be answering most of the questions on the proposed 2019-20 school budget when the Williamson County Board of Commissioners meets Monday for its annual vote on the overall budget.
The school district's general purpose budget request is for $386,248,331, which makes up the bulk of the county's total proposed budget of $626,021,220. WCS has also proposed $13.8 million for its central cafeteria budget and just over $7 million for its extended school program. Each of those budgets was approved by the Board of Education and the county's education and budget committees in the past few months.
However, a request for just over $13.2 million for the capital budget was trimmed to $10 million by the education committee and later approved by the budget committee.
"We haven't given up on getting what our board approved, that $13.2 million," Golden said. "We're still asking."
Golden, whose first day as superintendent was June 18 after he was approved for the position by the school board, pointed out the capital budget has three components.
"One is maintenance," he said, "maintaining our buildings, laying asphalt, repairs, long- term improvements to buildings, things like that. Second is technology, maintaining the electronic system, everything from physical devices to firewalls, to Wi-Fi and all the supports that are necessary to modern schools. And the third is safety."
During the education committee's review of the school budget in April, Commissioner Dwight Jones, 1st District, motioned for an amendment to cap the capital request at $10 million, and it passed 5-2. It remained at that figure when the budget committee voted later.
"We're hoping the commission will go up from that 10 million," Golden said.
"We try to be conservative in [budgeting]," he added. "We don't have extremely fancy buildings. They look good but they've been done in the lowest-bid process. We don't have the amenities that we've seen in some of our sister school districts across the country. We do need to maintain the facilities, so we believe our request is reasonable."
Golden said he is ultimately optimistic the school budget will be approved Monday.
"I'll tell you, the county commission has been good to us through the years," he said. "They recognize that schools are an economic driver in the community, and they have funded our needs."
Monday's meeting begins at 9 a.m. in the auditorium of the Williamson County Administrative Complex on West Main Street in Franklin.