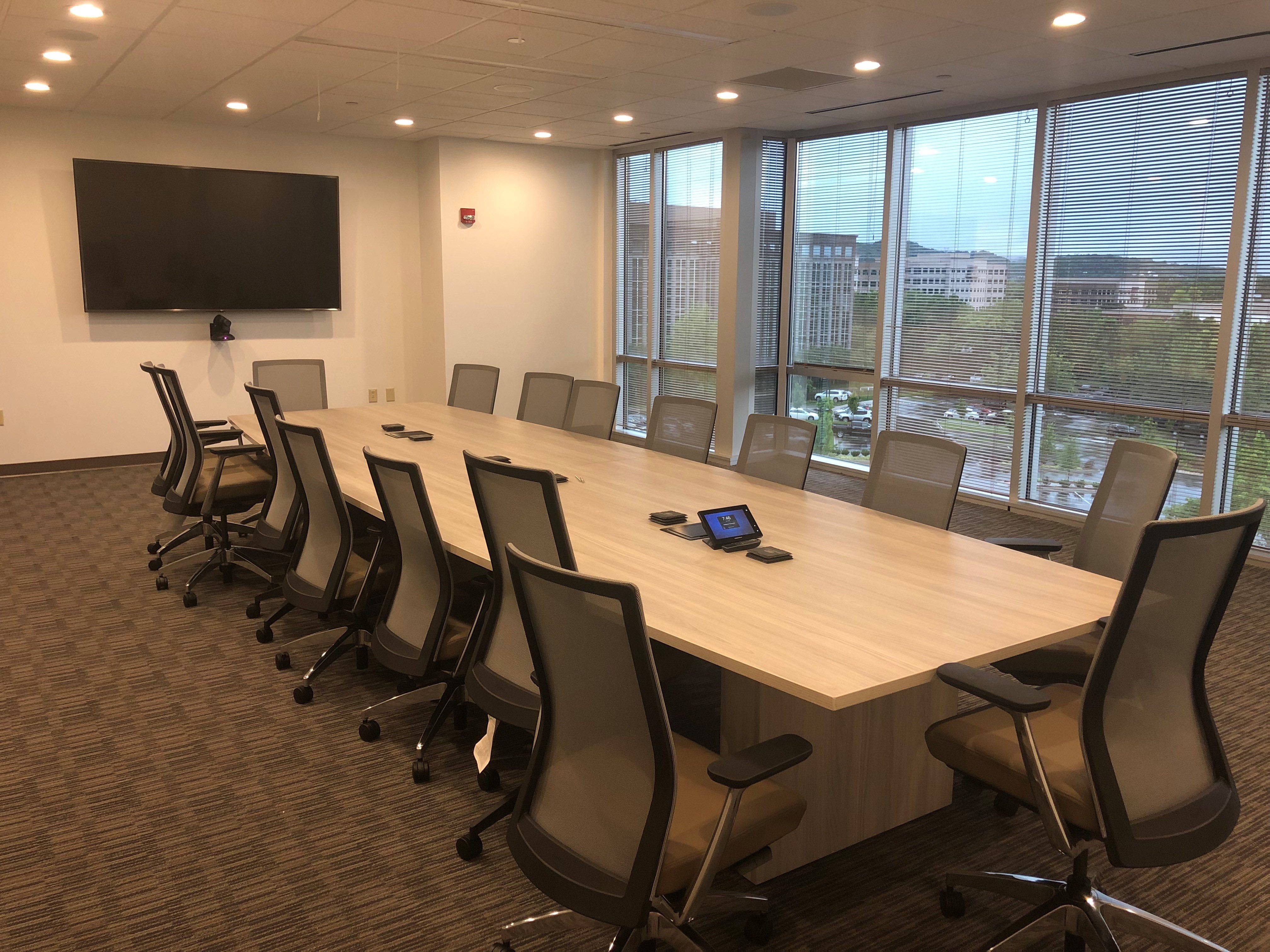 The executive board room at AdhereHealth's new office in Cool Springs is named after the company's founder and former HCA CEO Clayton McWhorter. / Photo courtesy of AdhereHealth
By MATT BLOIS
Two health care companies that previously announced plans to move to Franklin have recently opened new offices.
In May, the medical device maker Medacta announced it would move its U.S. headquarters from Chicago to Franklin. The company  plans to invest $2.5 million and create about 50 jobs over the next five years.
Medacta, based in Switzerland, creates products used in orthopedic surgeries, such as artificial knees and hips. 
This week, the company opened an office on Carothers Parkway near the Nissan North America headquarters.
In June, the health care company AdhereHealth moved its offices from Maryland Farms in Brentwood to Cool Springs in Franklin.
AdhereHealth focuses on helping people correctly use prescription drugs. The company uses data to figure out which patients might be struggling with their medication. Then doctors, nurses or pharmacists can reach out to them to help solve the problem.
AdhereHealth rebranded itself in March. The business, started by former HCA CEO Clayton McWhorter, used to be called PharmMD. An executive board room in the new office is named for McWhorter.
CEO Jason Rose said the size of the corporate headquarters has grown by 25 percent since the rebranding four months ago, and the previous offices were too small. The company will have about 100 employees in the corporate office.
The new office is located in the Two Meridian building on Corporate Centre Drive in Cool Springs. At 15,500 square feet the office is about 50 percent bigger than the old building.
Previously, AdhereHealth has focused on improving prescription adherence for patients on Medicare Advantage plans. Recently, the company has started working more with employer insurance plans on the same problem.
Going forward, Rose said the company also hopes to work with hospital chains. Hospitals can be penalized when patients return quickly.
Many of those return visits are due to mistakes related to new prescriptions. Rose said his company could help hospital patients correctly use medications and avoid extra hospital visits.