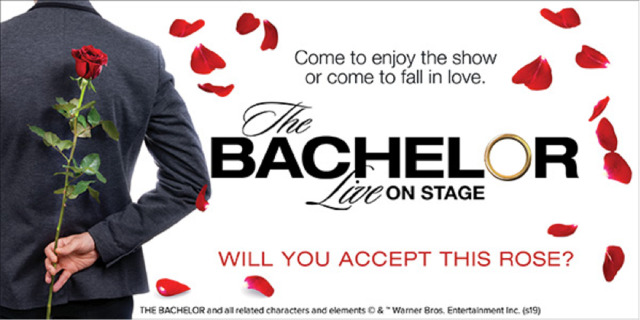 NASHVILLE SCENE
The Bachelor, ABC's hit reality dating series that everyone loves to hate (or hates to love?), is coming to TPAC.
After 23 seasons on television and a handful of popular spin-off shows that include The Bachelorette and Bachelor in Paradise, the reality romance competition is taking the show on the road with The Bachelor Live on Stage.
Hosted by former contestant Ben Higgins, the stage version of the most dramatic dating show in history is coming to TPAC's Jackson Hall on May 2. The stage version will be a condensed version of the series and will feature a local eligible bachelor looking for love.
Higgins, with help from the audience, will guide the bachelor in his quest for love featuring ladies from the audience.
"I am so pumped to host the Bachelor live tour," says Higgins. "Bachelor Nation, or maybe I should say the whole Bachelor family, has brought me a ton of joy over the years. I came into this experience as a man trying to process life, and as a result you all have celebrated with me in seasons of joy and mourned with me in seasons of pain. I feel like I have friends and family all over the United States because of this show! I am ecstatic to be able to come to your cities with an amazing team of people from Warner Brothers to visit you and show you all a taste of what it is like to be on The Bachelor!"
Tickets are on sale now at TPAC's site.