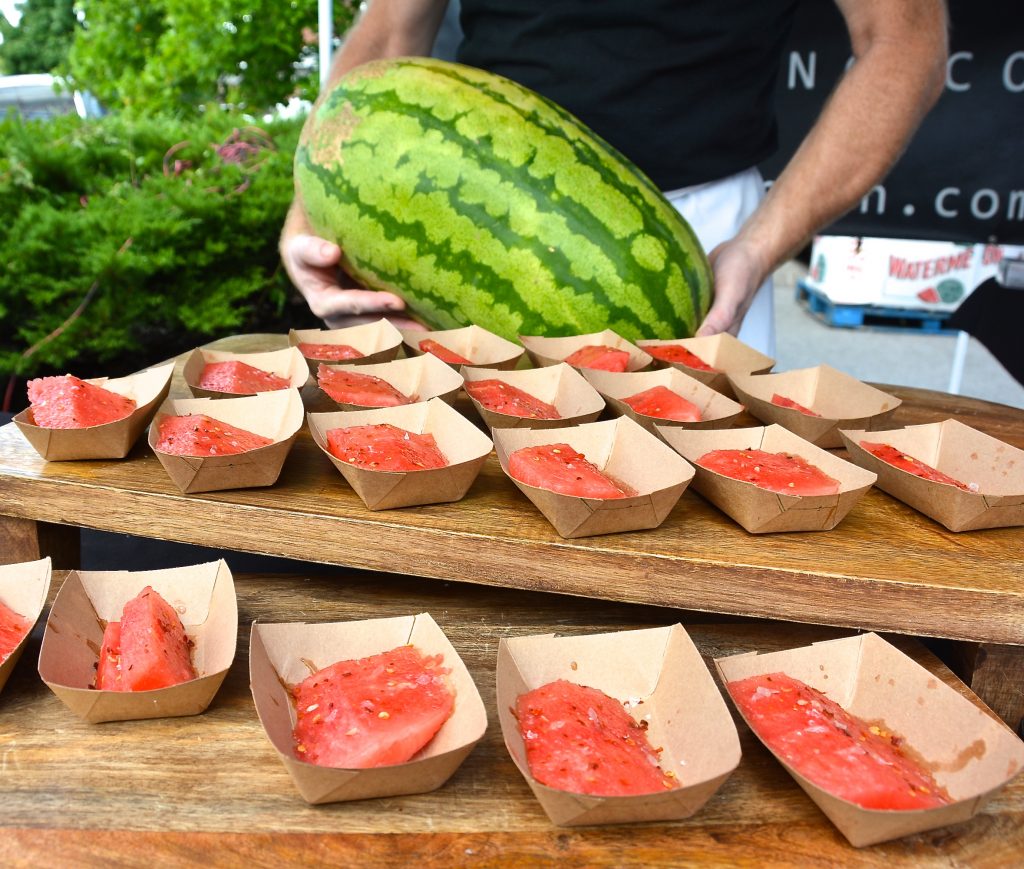 On Saturday the air will be filled with smoked pork, chicken and beef at the Park at Harlinsdale Farm, while nearby watermelon seeds hit the floor from the seed-spitting competitions at Franklin Farmers Market. There will also be an atmosphere of suspense and thrills as the Killer Nashville International Writers' Conference takes place at the Embassy Suites, and the Williamson County Performing Arts Center will have an atmosphere of swing music.
Take a look below for all the details on Franklin fun coming up this weekend.
Killer Nashville International Writers' Conference
Where: Embassy Suites, Cool Springs
When: Thursday-Sunday, various times
This annual event was created in 2006 by author/filmmaker Clay Stafford in an effort to bring together forensic experts, writers and fans of crime and thriller literature. There will be workshops and panels for the writers in attendance, but fans of the authors and genres can also enjoy the scene. Among the activities are book signings.
Flavor of Franklin
Where: The Park at Harlinsdale Farm
When: Friday, 6-9:30 p.m.
Now in its second year, this annual event grows more and more popular as a prelude to the Great Americana Barbecue Festival on Saturday. It gives guests the opportunity to sample appetizers from one restaurant, an entree from another and dessert from still another. There is also live music playing through the evening.
Franklin Watermelon Festival
Where: Franklin Farmers Market
When: Saturday, 8 a.m. to 1 p.m.
Summer might be winding down soon, but there will be plenty of the season's favorite fruit on hand for this annual event. It promises to be a fun day for the whole family, with games such as the watermelon seed-spitting contest and the fastest watermelon-eating contest.
Great Americana Barbecue Festival
Where: The Park at Harlinsdale Farm
When: Saturday, 10 a.m. to 5 p.m.
Now a major stop on the Kansas City Barbecue Society circuit, this annual competition will have more than 75 teams pitting against each other for best ribs, chicken, briskets, pulled pork and more. There will also be live music, a car show, craft vendors, food and a kid's zone with all sorts of activities. General admission tickets are $5 for adults and no charge for children 12 and younger.
Five Points Swing concert
Where: Williamson County Performing Arts Center
When: Sunday, 2 p.m.
The swing band takes the stage at 3 p.m. but you might want to arrive an hour earlier for a free dance lesson from Champion Ballroom Center. Either way, it will be a perfect way to enjoy an afternoon of swing music from the 1940s, and you can even wear attire from that decade if you want. Comprised of 20 dedicated members, the Five Points Swing Band specializes in the sounds of yesteryear and has amassed a loyal fan base with music lovers of all ages. Tickets are $10.