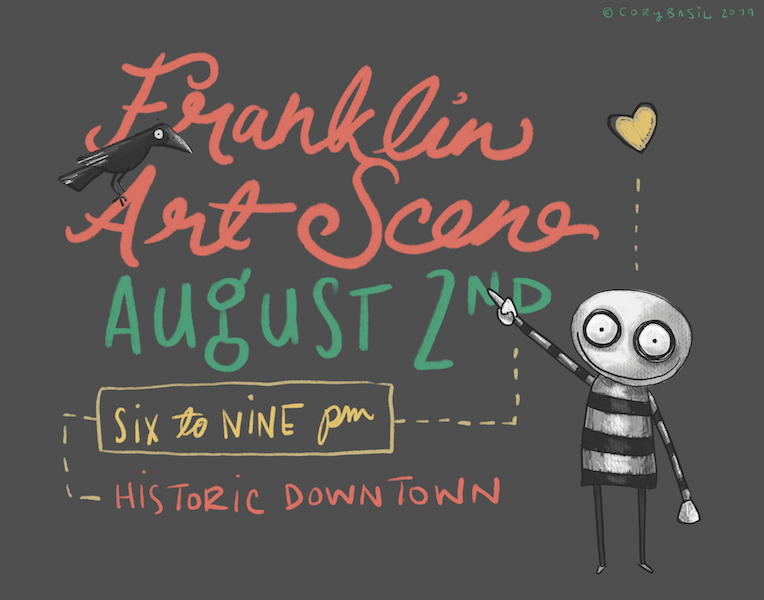 By JOHN McBRYDE
The 15th annual Williamson County Fair kicks off nine days of fun this evening with a ribbon cutting at 5:30 p.m. at the Williamson County Ag Expo Park, but there's plenty of additional things to do this weekend as well. The monthly Franklin Art Scene takes place throughout downtown Franklin this evening, and Saturday night offers a sampling of adult beverages as the Southern Whiskey Society happens at The Factory. And for those times when you want to relax and read a good book, the Williamson County Public Library is holding its summertime book sale.
Summer Book Sale
Where: Williamson County Public Library, Franklin
When: Friday and Saturday, 9 a.m. to 4:30 p.m.; Sunday, 1-4:30 p.m.
The summer books-and-more sale at the main library in Franklin will have something for just about everyone, and with super low prices that range from 50 cents to $5. Sunday is the $5 bag sale.  Select the books you want, fill grocery bags with them, and get the whole bag(s) full for only $5 per bag. No limit! The library accepts cash, checks, MasterCard and Visa.
Franklin Art Scene
Where: Downtown Franklin
When: Friday, 6-10 p.m.
As the summer winds down, grab your friends and family for an evening of "Connecting Art to the Community "with more than 20 sites at the first-Friday event. Be sure to hop on the trolley and visit the newest site on the Scene, VintageTN, an artisan destination for those looking for inspiration, community and materials.
 Williamson County Fair
Where: Williamson County Ag Expo Park
When: Friday, 6-10 p.m., Saturday, 10 a.m. to 10 p.m., Sunday, noon-10 p.m., Monday-Thursday, 6-10 p.m.
Built around the three main components of agriculture, education and entertainment, the 15th annual Fair is sure to please everyone. Youngsters can learn about where their food comes from while also enjoying plenty of fun activities, and older youth can spend time at the midway that stays open until 11 Sunday-Thursday and until midnight Friday and Saturday.
Southern Whiskey Society
Where: The Factory at Franklin
When: Saturday, 6-9 p.m.
More than 30 regional distilleries will be represented as Made South holds this third annual event that gives attendees the opportunity to sample whiskey from distilleries throughout the South as well as taste dishes from award-winning chefs. Made South is a Franklin-based company that works to spread Southern hospitality by creating entertaining events that celebrate the best makers of food, drink, music and art in the South.