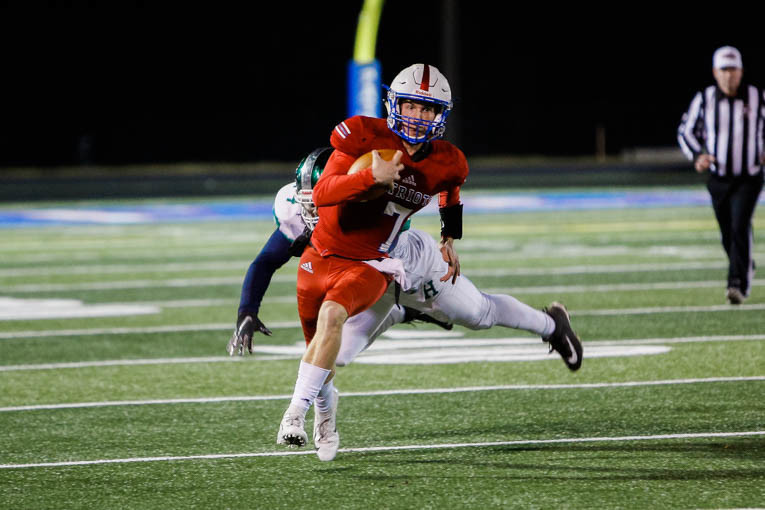 By David Boclair
The 2019 season of Friday Night Rivals, the local high school football showcase, will include consecutive visits to Williamson County during the first half of September.
The first seven games in this year's schedule have been released and include Shelbyville Central at Page (Sept. 6) and Pulaski Academy (Arkansas) at Ravenwood (Sept. 13).
The series kicks off Sept. 23 with Dickson County at Creek Wood and includes several Class 6A region battles, including Hendersonville at Lebanon (4-6A), Blackman at Riverdale (3-6A) and Cane Ridge at Smyrna (5-6A).
The final four games in the 11-week run will be determined at a later date.
WUXP-TV (Ch. 30) broadcasts Friday Night Rivals airs at 7 p.m. each Friday throughout the football season.
The 2019 Friday Night Rivals lineup:
Aug. 23: Dickson County at Creek Wood
Aug. 30: Clarksville at Springfield
Sept. 6: Shelbyville Central at Page
Sept. 13: Pulaski Academy at Ravenwood
Sept. 20: Hendersonville at Lebanon
Sept. 27: Blackman at Riverdale
Oct. 4: Cane Ridge at Smyrna (pending approval)
Oct. 11: TBD
Oct. 18: TBD
Oct. 25: TBD
Nov 1: TBD
Photo by Deb Scally.