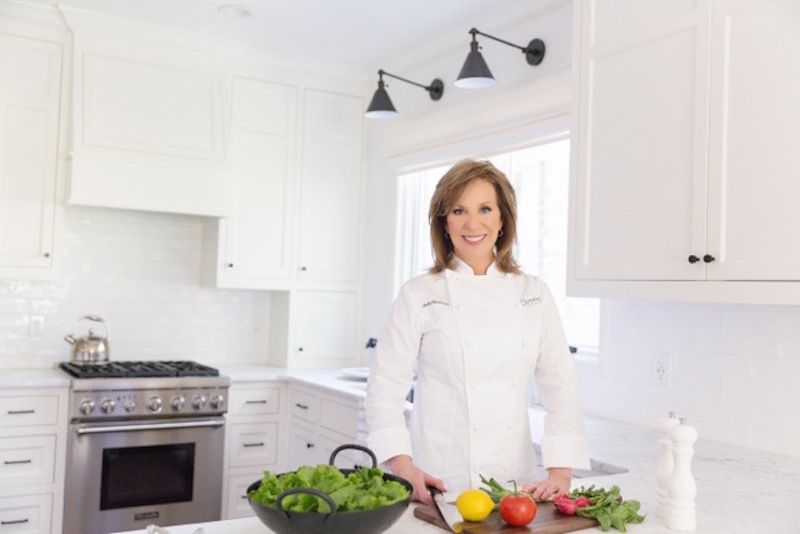 PHOTO: Judy Beaudin, a 20-year resident of Franklin and owner of  a catering company, will be competing in the World Food Championships next week. / Photo submitted
STAFF REPORTS
A dessert chef from Franklin will be competing in the eighth annual World Food Championships Oct. 16-20 at the Reunion Tower Lawn in Dallas for a chance to win more than $350,000 in cash and prizes, the biggest payout in Food Sport history.
Judy Beaudin, a 20-year resident of Franklin and owner of Scrumptious Catering, is one of several competitors in the event from Tennessee and the only one from Williamson County. She finished in the Top 10 as a fourth-place winner in the 2018 World Dessert Championship in Orange Beach, California.
"I am so excited for the opportunity to compete in the world's largest food fight once again this year," Beaudin said. "It's a huge honor to have earned a spot to compete alongside some of the most talented chefs and home cooks in the country and world.
"We are competitors, but we are also one giant family who come together once a year to fight with all we've got and live out our collective passion for Food Sport, battling for the win, but ultimately leaving with priceless friendships and memories made."
More than 1,500 chefs will meet in the competition. Competitors will cook on-­site during timed events to create a dish for the ultimate taste test by E.A.T™ certified Food Sport judges. The ten categories include Bacon, Barbecue, Burger, Chef, Chili, Dessert, Recipe, Sandwich, Seafood and Steak.
"Teams from more than 40 states and 15 countries will enter one of our 10 competition categories to earn their way to a title and a huge TV opportunity," said Mike McCloud, the CEO and official commissioner of the event. "The competition will be more intense than ever this year, and 10 incredible chefs or home cooks are going to walk away with $10,000 cash." These 10 will move on to compete for the $100,000 grand prize.
Cooking is not the only opportunity for participation at WFC. Those interested in volunteering or learning how to become an E.A.T. certified Food Sport judge can learn more at www.worldfoodchampionships.com.