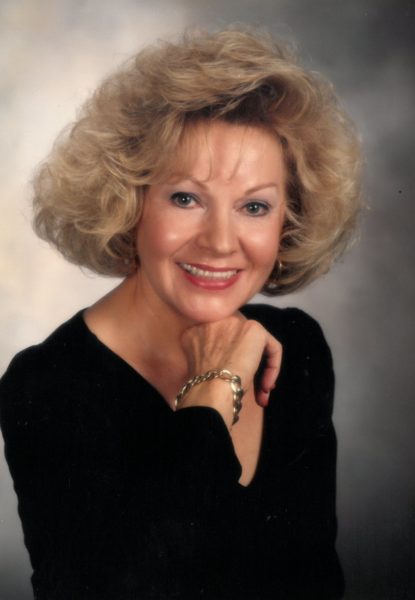 Wanda Jean Kaeding Satterwhite, age 91, of Brentwood, Tennessee passed away Aug. 3, 2019.
Wanda was born in Bland, Missouri and was raised on a farm in Higginsville, Missouri.  She later moved to Atlanta, Georgia to further her career in cosmetology and skincare.  She later moved to Tennessee and worked for Rich Swartz and Gus Myers Department Stores.  She opened and operated her own business at Petway Revis in Green Hills Mall area.  After retirement, she and her husband moved to Destin Florida.  She moved back to Tennessee due to her health and lived with family members.  She truly cherished her children and grandchildren.  Her sweet and kind spirit will be missed by all.
Preceded in death by husband, Harry A. Satterwhite; son, Greg Satterwhite; parents, George and Minnie Lange Kaeding; and sister, Ailene Burke.  Survived by:  sons, Jim Baber of Destin, Florida, John Mark Satterwhite of Nashville, Tennessee and Paul (Wendy) Satterwhite of Arrington, Tennessee; daughters, Connie (Mike) Gauthier of Hendersonville, Tennessee and Pam (Alan) McMillen of Nashville, Tennessee; brother, Jack (Mike) Kaeding of Washington; sister, Alona (Bob) Stockman of Higginsville, Missouri; grandchildren, Kelsey (Ashton) Tate and Kendra Satterwhite, Brandon (Jennifer) Bornstein, Emma and Grace McMillen and Cecile Gauthier; great grandchildren, Jolene Lee and Riley Lynn Bornstein.
A Funeral Mass will be conducted at 11 a.m. on Tuesday, Aug. 6, 2019 at St. Henry's Catholic Church, Father Mark Beckman Celebrant.  Visitation will be one hour prior to the service at the church.  Private burial will be conducted at Hermitage Memorial Gardens.   WILLIAMSON MEMORIAL FUNERAL HOME, 615 794-2289, williamsonmemorial.com.