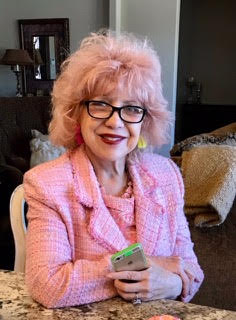 Nancy Jo Lockwood Oliver, age 72, of Franklin, Tennessee passed away on Aug. 28, 2019 surrounded by family.
Nancy was born Oct. 29, 1946 in Murfreesboro, Arkansas to Joel and Oma Lockwood.  She grew up in Texarkana where she made life-long friends.  
Nancy was a residential and commercial real estate broker in Dallas, Texas for the past 40 years.  She was internationally renowned as one of the best hotel and resort saleswomen in the world. Nancy was active in local real estate associations and took on leadership roles within the real estate community. Nancy was a very kind, loving mother, grandmother, sister, aunt, and friend who will be deeply missed.  Nancy was a creative person who loved to paint.  She enjoyed traveling, visiting art museums, reading, listening to the oldies, and sharing family stories.  She loved to volunteer at her granddaughter and nephews' school activities.  Nancy was a member of the Seventh Day Adventist Church.
Nancy was preceded in death by her parents, Joel and Oma Lockwood; sisters Jo Harvey and Bonnie Pierce; brother Rick Lockwood; and Jimmy Oliver. She is survived by daughter, Teresa Perot; granddaughter Brittany Perot; nephews Greg, Cory, and Trent Lockwood; many family members and beloved friends.
A Celebration of Life will be held at a future date.