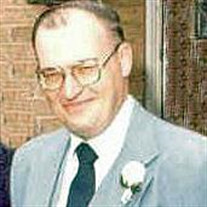 Mr. Lee Stamp passed away Monday, Aug. 26, 2019 in Tyler. He was born Nov. 1, 1945 in Nashville, Tennessee to Custis Lee Stamp and Corrynn Danner Stamp.
Lee was a member of Marvin United Methodist Church. He graduated from Vanderbilt University. He held the position of Senior Engineer with American Standard/Trane, earning seven patents for his work. Lee was formerly employed by RCA, where he was a member of the team building the video camera for NASA, which was involved in the first Apollo moon landing. He was an avid bowler, fisherman and duck hunter.  He attained the title of Jaycees International Senator/Life Member.
Lee was preceded in death by his parents Custis and Corrynn Stamp.  He is survived by his loving family including wife, Becky Stamp; daughters, Katie Stamp and Corry Newman and her husband Gill Newman, Jr.; his two beloved granddaughters, Juliette and Lily Newman; and his sister, Mary Sumner and her husband Allen.
The family will receive friends from 1-2 p.m. on Saturday, Sept. 7, 2019 at Williamson Memorial Funeral Home, where a funeral service will be held at 2 p.m.  Burial will follow in Williamson Memorial Gardens.
In lieu of flowers, memorials may be made to The Hospice of East Texas Foundation, 4111 University Blvd., Tyler, TX 75701; Jaycees International, 15645 Olive Blvd., Chesterfield, MO 63017; or The American Cancer Society,1301 S. Broadway Ave., Tyler, TX 75701.
WILLIAMSON MEMORIAL FUNERAL HOME, www.williamsonmemorial.com.