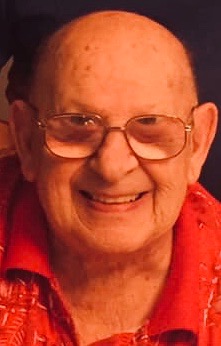 Joseph John Nicolosi, Sr., age 86, of Franklin, Tennessee went home to be with the Lord on Thursday, Aug. 8, 2019 surrounded by his loving family.
Joe was born in Chicago, Illinois on Nov. 18, 1932, son of the late Anthony and Antoinette Nicolosi.
He was preceded in death by his brother, James Nicolosi. Survivors include: his loving wife of 66 years, Barbara Nicolosi; children, Joseph (Sheryl) Nicolosi, Jr. and Judith (Michael) McCabe; four grandchildren, Jonathan, Justin, Kelly and Sean; and three great-grandchildren.
The family will receive friends from 1– 3 p.m. on Sunday, Aug. 11, 2019 at Williamson Memorial Funeral Home, where a celebration of life service will be held at 3 p.m.
Memorials may take the form of donations to the Ronald McDonald house of Nashville or to St. Jude's Children's Hospital, in loving memory of Joseph John Nicolosi, Sr.
WILLIAMSON MEMORIAL FUNERAL HOME, 615 794-2289, williamsonmemorial.com.