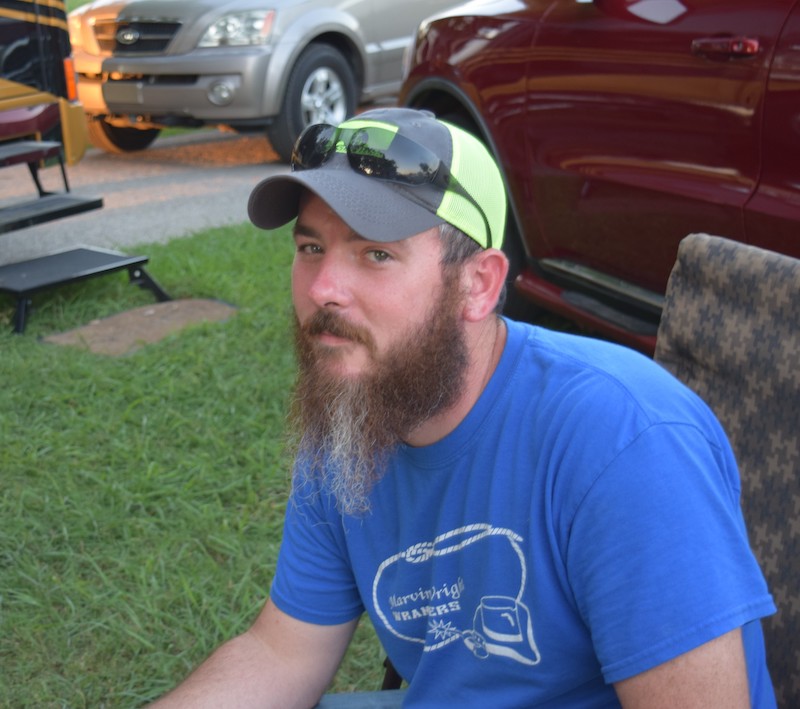 Christopher Aaron Reed, met our Lord on Sept. 8, 2019 at the age of 32.
Aaron was a loving husband, doting father and devoted oldest son of five brothers. Aaron never met a stranger, was compassionate and caring to the needs of others, and supported his family and friends at every need. Aaron was a lifelong resident of Tennessee, attended Spring Hill High and was a current resident of Spring Hill.  He was a master carpenter and loved the artistry and detail of his craft. His greatest passion was spending time with the love of his life, his wife, Cricket and children Aubrey, Logan, Landen and Lance. Aaron and his closest lifelong friend, Ricky (Victoria) Crownover, spent free time fishing, golfing and going for a ride.
He is preceded in death by his grandparents Clyde and Betty Reed and his uncle Larry Reed. Survived by his wife Jeanie "Cricket" Reed; children, Aubrey, Logan, Landen and Lance;  parents, Casey and Tammy Reed; brothers, Andy (Lauren), John Alex (April), Josh (Saddie) and Caleb (Adriana); in-laws, Ronnie and Bell Fitzgerald; brother-in-law, Walter (Shani) Fitzgerald; maternal grandparents, Don and Linda Pierce; aunts, Debbie (Tony) Glenn, Jane (Johnny) Newcome, Lorie Anderson and Cathleen Reed; uncles, John (Jamie) Pierce, Calvin (Sandra) Reed and Jason (Candy) Reed; nieces and nephews, Corbin, John Alex Jr., Effie Mae, Charlton Reed, Kaiden "Buck" and Kimber Fitzgerald; and many loving cousins.
Pallbearers will be Andy, John Alex, Josh and Caleb Reed, Ricky Crownover, Walter Fitzgerald, Larry Reed, and Casey (Peanut) Pilgreen. Funeral service will be 1 p.m. Friday, Sept. 13, 2019 at the Church at Station Hill, 8083 Station Hill Dr., Spring Hill, TN 37174. Burial will follow in Reed Walker Cemetery in Chapel Hill, Tennessee. Visitation will be 4-8 p.m. Thursday at Williamson Memorial Funeral Home and one hour prior to the service at the church. WILLIAMSON MEMORIAL FUNERAL HOME & CREMATION SERVICES, 615-794-2289. www.williamsonmemorial.com