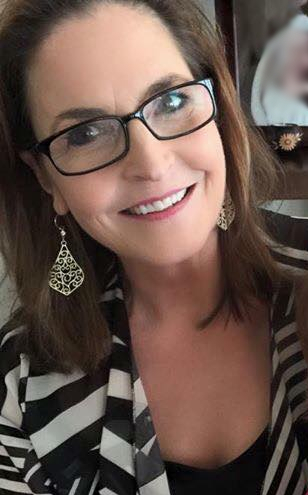 Carolyn J. Rose, age 62, of Spring Hill, Tennessee received an amazing gift of a lung transplant, however, she passed away shortly after on Sept. 3, 2019 due to complications.
Carolyn was known for her joy, kindness and never-ending positivity. She was a best friend to many. She found beauty in everything and loved a good celebration or get-together with family and friends. She was the No. 1 fan of the Hallmark Channel and also enjoyed cooking and gardening. She had an infectious smile and was a great listener.
Carolyn was blessed with a career journey she loved. She was a long-time, successful real estate agent in Spring Hill, Tennessee and Atlanta, Georgia, where she helped families find their homes and create cherished memories. Most recently, she co-owned the Merle Norman Day Spa in Spring Hill with her daughter, Ashley, where she was recognized for putting her employees before her business. However, her favorite gig of all was being a wife, a mother to her three children, and more notably, being 'Grammy' to her four precious grandchildren, where her legacy will continue. She will be deeply missed by all who knew her.
She is preceded in death by her father, Arthur Stonehouse and brother, Jeff Stonehouse. She leaves behind her loving husband, Dave Rose; mother, Patsy Montgomery Stonehouse; children, Ben (Heather) Rose, Ashley (Ryan) Campbell and Lindsey Rose; sister, Gale Stonehouse; grandchildren, Anna Kate Rose, Channing Rose, Gray Rose and Lucy Campbell; also her beloved dogs, Abby and Josie.
Visitation will be held from 2-4 p.m. on Saturday, Sept. 7, 2019 with a service immediately following at 4 p.m. at Spring Hill Memorial Funeral Home with Pastor John Privett officiating. Honorary Pallbearers will be Ben Rose, Brian Rose, Brent Rose, Ryan Campbell, Will Glenn, and Stuart Hasty. Memorial contributions may be made to the Alpha-1 Foundation atwww.alpha1.org. Services in care of SPRING HILL MEMORIAL PARK, FUNERAL HOME AND CREMATION SERVICES 5239 Main St. Spring Hill, TN 37174 www.springhill-memorial.com 931-486-0059