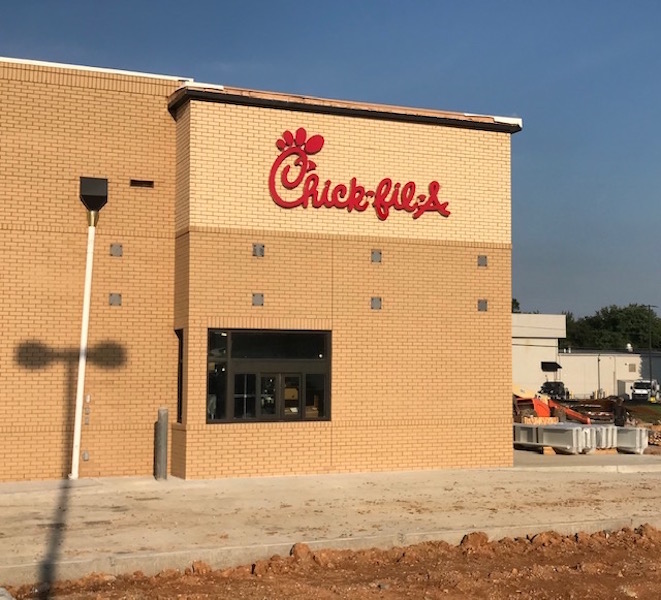 STAFF REPORTS
The fourth Chick-fil-A in Franklin will have its grand opening Tuesday and Wednesday, Aug. 13-14.
At an opening ceremony, the restaurant will offer the first 100 guests free Chick-fil-A for a year.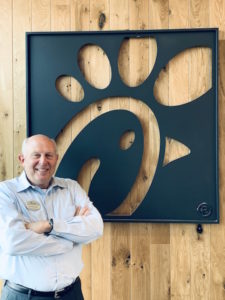 After a Rite-Aid store was demolished to make room in January, the Chick-fil-A at 1122 Murfreesboro Road will soon open and give fans of the popular fast-food restaurant another option in Franklin. It follows restaurants located in food court at CoolSprings Galleria, on Mallory Lane in Thoroughbred Square and in south Franklin on Columbia Pike.
Operator Bill Pfaender, who also manages the Chick-fil-A Thoroughbred Square location, will award a free year supply of Chick-fil-A to the first 100 eligible adults in line on grand opening morning.
The line for the promotion at the new location opens at 6 p.m. on Tuesday, Aug. 13. If there are more than 100 people in line at that time, a raffle will be held to determine the 100 who will stay on site for the next 12 hours. Prizes will be awarded around 6 a.m. on Wednesday, Aug. 14.
Known as the 12-hour First 100 Campout, the promotion is for participants 18 years or older with photo identification. It is open to guests residing in specific zip codes surrounding the restaurant.
Chick-fil-A's signature grand opening celebration marked its 15thanniversary last year, having given away more than $39 million through yearend 2018 in free Chick-fil-A food at more than 1,300 grand openings.
The new Chick-fil-A restaurant will serve a full breakfast menu until 10:30 a.m. with a variety of healthy and dietary offerings. It will be open from 6:30 a.m. to 10 p.m., Monday through Saturday. It will be closed on Sunday to provide a day of rest and time with family for employees.
The lunch and dinner menus include a variety of healthy and dietary options, such as a gluten-free bun, in addition to the original boneless breast-of-chicken sandwich, boneless chicken nuggets and strips, fresh fruit cups, salads and wraps, and waffle fries.
"I am excited to continue to bring Chick-fil-A's signature handcrafted menu items and personalized customer service to Franklin," Pfaender said. "I am committed to empowering my team members as together we focus on creating a memorable experience for our guests who have become family."