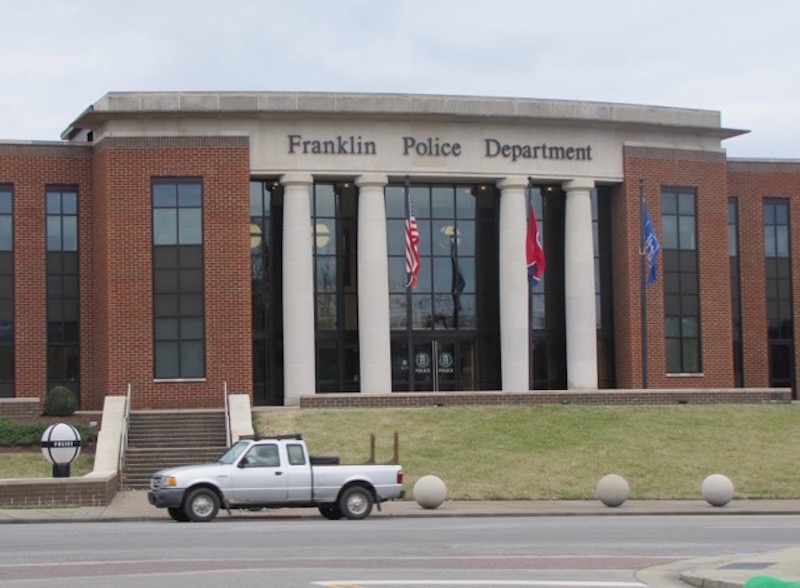 PHOTO: Franklin Police headquarters on Columbia Avenue will be the site of Monday's FrankTalks event covering substance abuse in the community. / File photo by John McBryde
STAFF REPORTS 
Franklin Police Chief Deb Faulkner will join others on a panel to discuss substance abuse in the community as Franklin Tomorrow's October FrankTalks event takes place Monday at Franklin Police headquarters on Columbia Avenue.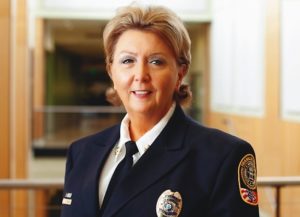 This event will begin at 9 a.m. with a 30-minute coffee social, followed by the hour-long program at 9:30.
Special focus during the discussion will be on vaping and opioid use. Faulkner will be joined by Lyndsey Wilhelm and Brittany LaBorde, health educators with Williamson County Health Department; Sgt. Brant Pewitt, who supervises the Williamson County Sheriff Department's school resource officers; and a representative from the Williamson Medical Center medical community.
The panel will discuss the presence of substance abuse in our schools and in the community while sharing how this issue is being addressed.
According to a recent article by Pew Charitable Trusts, "Adolescent cigarette smoking declined for more than four decades, but the most recent annual survey by the National Institute on Drug Abuse found an increase in adolescents using Juuls and other e-cigarettes to inhale nicotine vapors. Almost twice as many high school seniors surveyed were vaping in 2018 as in 2017, increasing from 11% to nearly 21%."
Officials from both Williamson County Schools and the Franklin Special School District have voiced concerns about the increase in vaping on campuses and among underage teens.