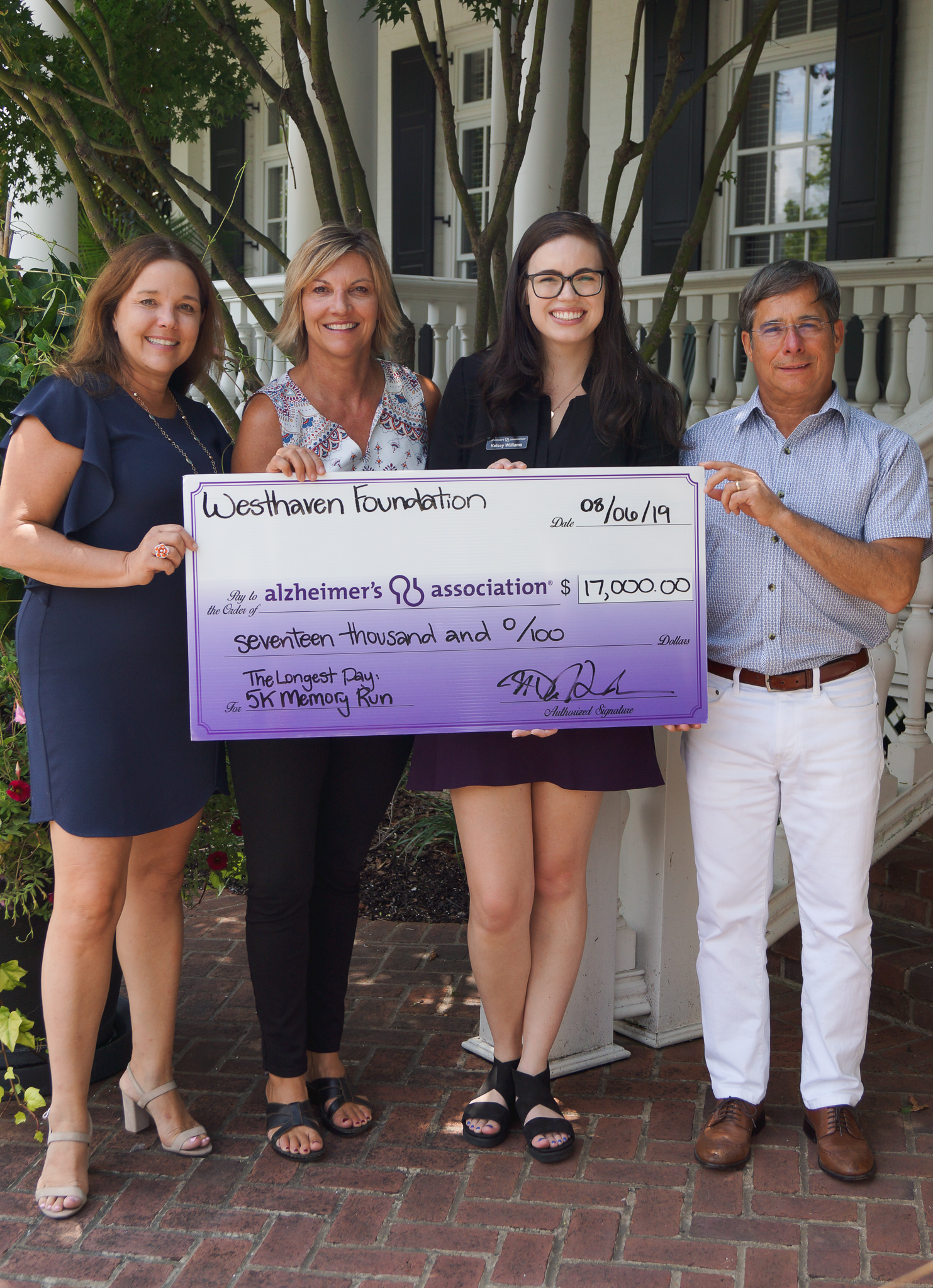 By STAFF REPORT
The Westhaven Foundation hosted the 5K Memory Run and Kids Fun Run on May 4 where they raised $17,000 for the Tennessee Alzheimer's Association. 
This is the first time that Westhaven Foundation has raised money for the Tennessee Alzheimer's Association, although the nonprofit has held several charitable runs throughout the community in the past.
"We were very encouraged with this year's turn-out and fundraising effort," said Westhaven Foundation President Matt Magallanes said in a news release. "We want to thank all of our sponsors and those community members who came out in support of this critical organization which does so much to help families across the state battle Alzheimer's. This will now be an annual event for us with the goal of larger donations and increased participation."
The event attracted more than 25 sponsors including Presenting Sponsors Good Time Design Entertainment Group and Southern Land Company.
The Alzheimer's Association is the leading voluntary health organization in Alzheimer's care, support and research. Their stated mission is to eliminate Alzheimer's disease through the advancement of research; to provide and enhance care and support for all affected; and to reduce the risk of dementia through the promotion of brain health.
"We are proud to say that the Westhaven Foundation has made the largest contribution to our organization in 2019," Kelsey Williams, Manager of Development and Initiatives for the Alzheimer's Association of Tennessee said in a news release. "We are grateful for their generosity and look forward to next year's event in the interest of generating even more awareness for this important cause."
The Westhaven Foundation is a nonprofit that was formed 11 years ago in order to serve the community through financial support and volunteerism and to help other community members form their own programs. The foundation funds medical research in the areas of childhood cancer, public education programs, provide college scholarships and promote the arts.
Westhaven is A Southern Land Company Community in Franklin focused on traditional neighborhood design features with single family homes, townhomes and condominiums. At build out, the Westhaven community will contain more than 2,700 homes. For more information, visit www.westhaventn.com, or call the Westhaven Realty sales office at (615)599.1764.
Gold Sponsors included High Brow Coffee and Tea and Kelly Doughtery with Aesthetics and Wellness,  Certa Pro, Franklin Synergy Bank, Kroger, Mikey's Motors, Morning Pointe, Pure Barre and Silver Point Properties all serving as Silver Sponsors. 
Bronze Sponsors included Goldfish Swim School, Outkick the Coverage, Paragon, Scout's Pub and Westside Wine and Spirits.
Community PartnerSponsors included Benchmark Realty LLC – The Fountain Group, Eric Stewarts Insurance Agency, Sanctuary South, Town Center Suite, Westhaven Dentistry and West Franklin Church. 
More information about the  Tennessee Alzheimer's Association can be found at www.alz.org/tn.