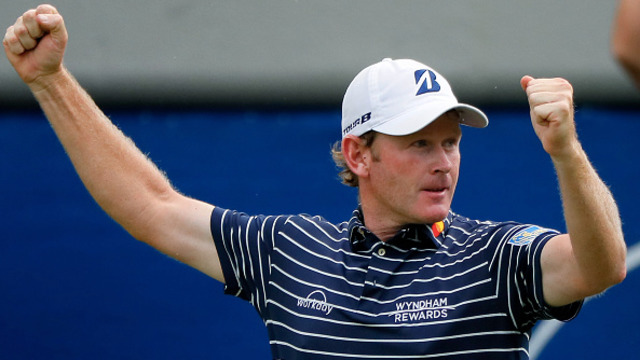 By David Boclair
For the second time in his career, Brandt Snedeker has the chance to defend his title at the Wyndham Championship.
It is the first time he will do so on the same course.
The Nashville native first won at Greensboro, N.C., in 2007, when the event was held at Forest Oaks Country Club. That, in fact, was his first victory on the tour.
The next year the tournament moved to Sedgefield Country Club, where it has been contested ever since. He missed the cut.
"I know what I'm getting into," he said this week, according to the Times-News (Burlington, N.C.). "I actually think this golf course fits me better than Forest Oaks. I like it better."
It certainly suited him well in 2018, when he opened with a career-best 59 and led wire-to-wire for his ninth — and latest — triumph. He tied for third in 2016, tied for fifth in 2009 and 2014, and tied for eighth in 2010.
So he enters this week — the start of the FedEx Cup playoffs — 32nd in the standings and with plenty of good memories from his last visit as well as several others before that.
"Big smile on my face when I pulled up," Snedeker said. "It's kind of nice to come back here with all these great memories kind of come flooding back. Seeing my picture up on the wall and knowing what I was able to accomplish last year gives me a little confidence going into this week."
Since that victory, Snedeker has notched three top-five finishes in 2019 but missed the cut in two majors (Masters and British Open) and finished well off the pace in another (77th at the U.S. Open).
"A solid year, kind of a little bit up and down, not as great as I would like it to be because I haven't had a win," he said. "That's kind of how I judge myself every year out here. If you get a win, it has been a successful year. If you don't, it hasn't.
"… I realize how important this week is. You try to recreate that magic again."
At least the surroundings will be the same.
Photo by Getty Images.