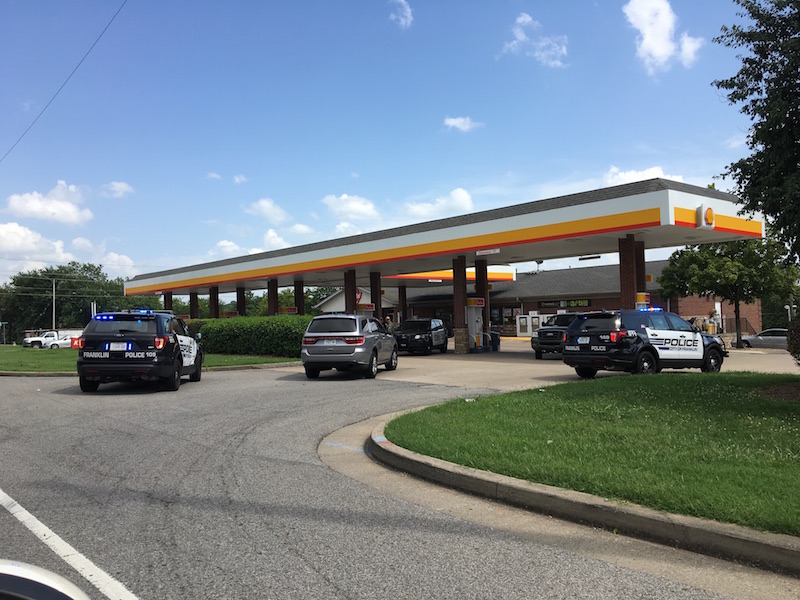 By JOHN McBRYDE
A Franklin Police car and a Williamson County Sheriff's Office vehicle collided Wednesday while they were both responding to a road rage incident on Murfreesboro Road in Franklin.
At 2:40 p.m., Franklin Police officers were dispatched to a deputy-needs-assistance call at Krystal next to a Shell station at 1412 Murfreesboro Road, according to Charles Warner from the FPD. A second WCSO vehicle was also called, and it collided with one of the Franklin Police cars at the scene.
There were no injuries. The Tennessee Highway Patrol was called to take a crash report.