PHOTO: Kiddie Academy of Franklin is located at 100 Westward Court off Murfreesboro Road. // Photo by John McBryde
By JOHN McBRYDE
As owner of Kiddie Academy of Franklin, MyRanda Jones believes the educational childcare facility goes well beyond the basics.
And with that approach to the franchise she purchased nearly two years ago, Jones was a recipient of the Star Maker award at Kiddie Academy's annual conference held earlier this month in San Diego. More than 200 academies were considered for the award, and Jones won for her franchise's commitment to having an impact on the community.
"I am most proud of the relationships we have been able to form in return of providing a service the community needed," Jones said through an email. "We are not only teaching children their colors and shapes, but also character traits that will make them amazing leaders, community helpers and neighbors as they continue to grow up.
"It is truly an indescribable feeling and honor to watch our children flourish and not want to leave the academy because they love their peers and teachers."
The Star Maker award recognizes individuals in the Kiddie Academy community who have helped spread the mission of the brand by referring new candidates to join the franchise and encouraging them to sign on, according to a press release sent by the company.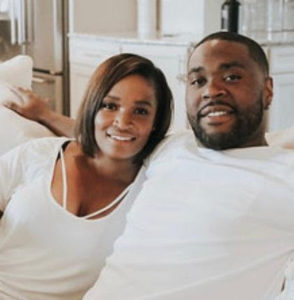 Winners were honored for their extensive contributions to the Kiddie Academy system by way of mentoring, leadingand championing the brand's key growth initiatives.Other common denominators among award recipients include recommending candidates that have completed the Kiddie Academy Discovery Process, referring at least one perspective franchisee that signs a franchise agreement within a year and following appropriate branding standards.
"All Kiddie Academy franchisees share a passion for our industry, our brand and the people who drive the company's success every day," Helwig said in the release. "With so many dedicated professionals working to provide best-in-class early educational child care in an environment that fosters learning and development, as well as the highest safety standards, the 'best of the best' are truly doing an exceptional job.
"MyRanda embodies the highest standards of professionalism and caring, and we are proud to recognize her contributions not only to Kiddie Academy, but also to the entire Franklin community."
More:Former Titan, educator open curriculum-based child care facility
Jones and her husband, former Tennessee Titan Jason Jones, live in Brentwood with their three children and a fourth on the way. She has a bachelor's degree from Trevecca Nazarene University and a master's in early childhood education from Tennessee State University.
She said credit for her Star Maker award and the success of Kiddie Care of Franklin goes to her staff.
"The key to our success has been retaining the staff members who exemplify our core values that are also a part of their daily lives," Jones said. "In the preschool/daycare field the turnover is high for various reasons, and we try our best to recruit, hire, train and reward our staff on a frequent basis.
"It has been a key to our success because the parents see the dedication the teachers and staff have for their children's safety and growth. In return, we then receive great reviews and referrals from our families to other families with a need for exceptional educational childcare in the Franklin area."