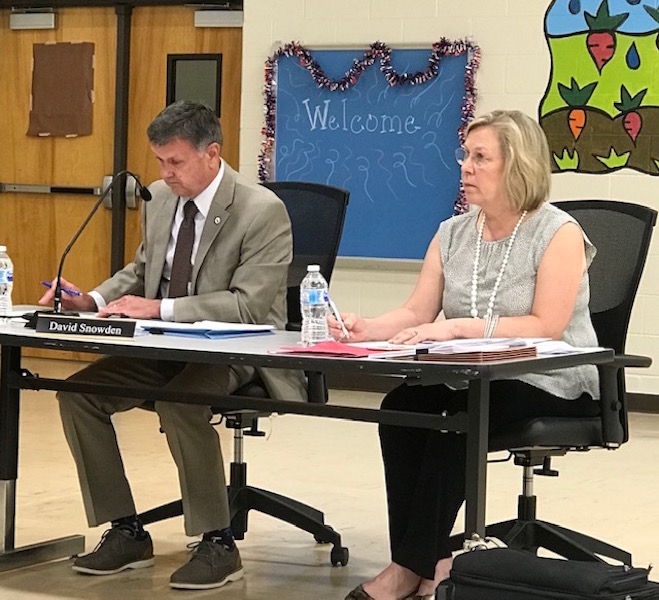 PHOTO: FSSD Director of Schools David Snowden and Carol Riordan from the district office listen as school board members discuss during Monday's meeting. / Photo by John McBryde
By JOHN McBRYDE
After board members and staff from the Franklin Special School District spent a generous amount of time on the 2019-20 school budget at their work session, the vote to approve the budget at Monday night's board meeting was quick and unanimous.
"During the budget work sessions, much was accomplished through great questions and discussions by the board during the process," FSSD Director of Schools David Snowden said as he presented the budget before a vote was called. "This budget does include a cost of living increase of 2.5% for all FSSD employees, plus a step increase that averages 2% for all employees."
The budget for the upcoming school year is $80,238,509, an 18.9% increase from the 2018-19 budget of $67,467,580. Projected revenue is $78,038,284.
Monday's meeting lasted less than an hour, with the board also voting unanimously on five policy revisions and one new policy.
The next school board meeting is scheduled for Aug. 12 at Poplar Grove Middle School. First day of school for students in grades 1-8 is Aug. 7.