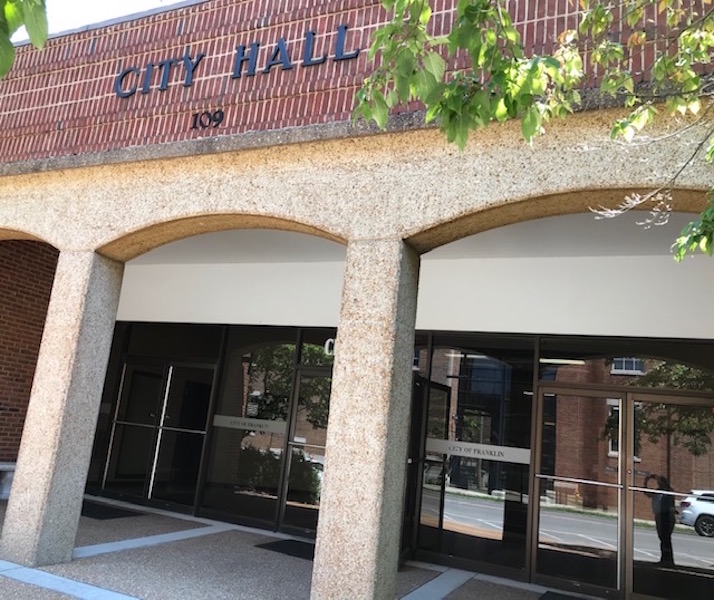 By JOHN McBRYDE
The city of Franklin will be hosting an open house for its ongoing Zone Franklin process at City Hall Thursday from 5-8 p.m., giving residents, developers and other stakeholders the opportunity to learn more about the draft ordinance and map updates.
The open house comes just a couple of months or so after the city had released a draft of a new zoning ordinance that came out of a series of meetings earlier this year known as Planapalooza. The event included presentations, workshops and roundtable discussions on topics such as neighborhood character, architecture and land use.
Thursday's open house is one of the remaining chances for Franklin residents and others to provide input on the zoning ordinance update, which is meant to guide the type of high-quality, vibrant and sustainable development prescribed by Envision Franklin. Throughout the update process, planning staff has met with design professionals, development review team staff, and members of the Franklin Municipal Planning Commission and the Board of Mayor and Alderman. Franklin-based planning firm Town Planning & Urban Design Collaborative LLC (TPUDC) is providing expertise in zoning, urban design, graphic design and community engagement.
The city has mailed postcards to every property owner in Franklin, announcing the open house. And last week, Andrew Orr, long range planning supervisor for Planning & Sustainability, emailed all those who had participated in Planapalooza in February.
"This is our really big event," said Kelly Dannenfelser, assistant director of planning and sustainability. "We've really tried to get this out there so the community knows that this is an opportunity to come and find out more."
The open house will include presentations providing an overview of the project. Those will be held in the boardroom at 5 p.m., 5:40 p.m. and 6:20 p.m. with stations throughout the City Hall hallway.
For those who can't make it to the open house, there will be drop-in office hours from 8 a.m. to 5 p.m. Friday, as well as another drop-in opportunity on Sept. 20.
After those public meetings and joint conceptual workshops coming later, the city expects to go forward with the formal adoption process and putting it before the Planning Commission in December. The zoning ordinance would then go to the Franklin Board of Mayor and Aldermen for approval on three readings in January, February and March, with a public hearing at the second reading.
"I hope that a lot of citizens come out and learn more about this process and the ordinance update, and that they feel comfortable with it," Dannenfelser said.