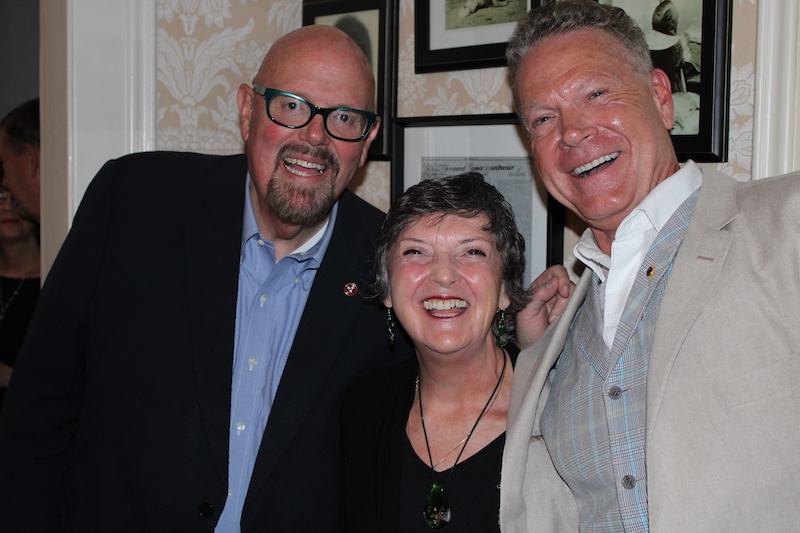 PHOTO: Robert Hicks (left) stands with Magdalen Dugan and J.T. Thompson. / Photos submitted
STAFF REPORTS
The Lotz House recently celebrated Franklin author and historian Robert Hicks for his achievement of a battlefield preservation award.
The award, entitled "The 2019 Edwin C. Bearss Lifetime Achievement Award," was presented by American Battlefield Trust President James Lighthizer.
In the spirit of preserving the Battle of Franklin story, author Magdalen Dugan was on hand to sign copies of her recent release on the story of Matilda Lotz, "Lift My Eyes."Hick also signed his books, including his most recent release, "The Orphan Mother: A Novel."
Lotz House Executive Director J.T. Thompson presented Hicks with a commemorative Hatch Show Print depicting "Chip," the Confederate soldier statue that resides on the Franklin Square. State Sen. Jack Johnson and Rep. Sam Whitson read a proclamation to honor Hicks and his accomplishments. Cody Engdahl performed Civil War period music on his violin.