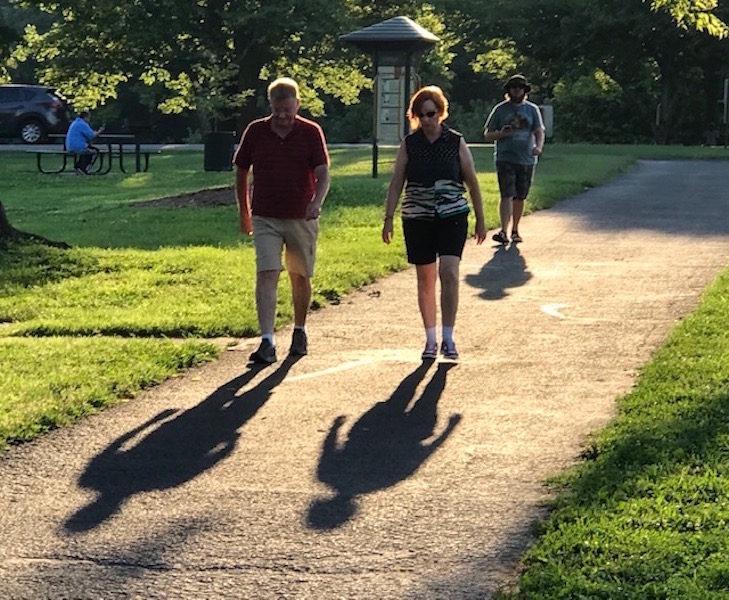 PHOTO: The trail system in Pinkerton Park is popular for runners and walkers alike, and with the concept of Franklin Trails, would be connected to other trails in the city. / Photo by John McBryde
By JOHN McBRYDE
During a Tuesday night work session, city officials heard from members of the Franklin Riverwalk and Trails committee, now known as Franklin Trails, about a proposed system of trails, greenways and blueways (water trails) running through the city.
The group's intention was to present aldermen with a Franklin Trails brand strategy and let them have a look at a proposed logo that will be used as signage throughout the city's system of trails, greenways and blueways (water trails).
The purpose of Franklin Trails is to provide strategic direction and advocacy for the creation of trails, greenways and blueways with the purpose of improving quality of life by connecting city parks, neighborhoods, historic resources and area attractions.
"We wanted to present them with the concept, and we'll have a resolution for them to vote on at a board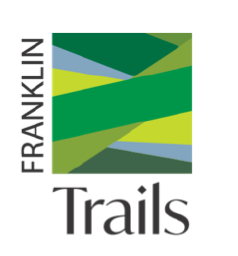 meeting soon," said Lisa Clayton, Franklin's parks director who led Tuesday's presentation. "Having a concept allows us to move forward on this."
Clayton was joined by Torrey Barnhill from Friends of Franklin Parks, Ellie Westman Chin of the Williamson County Convention and Visitors Bureau, and Franklin resident and trails advocate Tom Curl.
"Connecting the Franklin community through trails, greenways and blueways to improve the quality of life is so important," Clayton told aldermen. "And that's why, with existing trail systems we have in parks, multi-purpose pathways we have on Mack Hatcher and others to come, and even connections through sidewalks, it's important that people understand where they are, that we are connected to our city and not just one destination to another. But it's about a destination with purpose."
To help capture the objective of Franklin Trails, the committee has developed a brand mark along with the brand strategy to promote the use of trails, greenways and blueways throughout the city. The brand mark is comprised of different colored "paths" representing the greenways and blueways of the connected system. It was designed to be easily identifiable, unique, and not to skew toward one type of activity.
The group pointed out the target audience of trails are families, teens, runners, walkers, cyclists and tourists, and they're also used by dog walkers, nature enthusiasts and schools or other groups.
"We focused on the audience that will be part of the trails," Curl said. "So we reached out to people in the community, and we thought we want this to be for everybody. Connecting these communities throughout Franklin is huge."
In a short discussion that followed the presentation, aldermen approved the concept, the strategy and the brand mark.