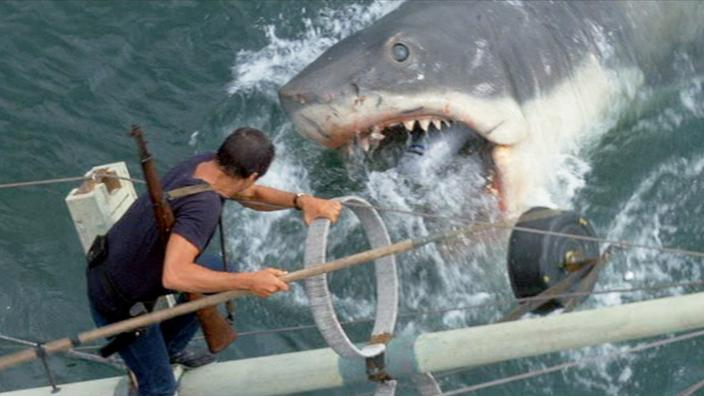 You know famous film characters Rocky, Jaws and Mr. Smith (the one that went to Washington, D.C.), and they're all on the way to the Franklin Theatre this month.
The theater is screening Steven Spielberg's game-changing blockbuster Jaws, the Oscar-wining underdog boxing film Rocky and Jimmy Stewart's beloved political drama Mr. Smith Goes to Washington throughout July.
The theater is also showing April's superhero comedy Shazam! and 2016's animation smash hit The Secret Life of Pets for select showtimes.
Home Page film critic Cory Woodroof wrote about Shazam! at its release: "Shazam! doesn't necessarily do a ton that recent works like Spider-Man: Homecoming and the Guardians of the Galaxy films haven't already. Nevertheless, Sandberg plays it loose and silly enough to keep the film buoyant and fresh, while still contemplating enough to make it stick. It's the kind of movie DC needs to continue to make — never too grim, always grinning."
Showtimes and tickets are available on the theater's website.
Below are the screening dates: 
Jaws: July 10, 12, 22, 27
Rocky: July 10, 12, 18, 25
Mr. Smith Goes to Washington: July 11, 16, 23, 27
Shazam!: July 11, 14, 18, 25, 27
The Secret Life of Pets: July 13, 16, 23, 27