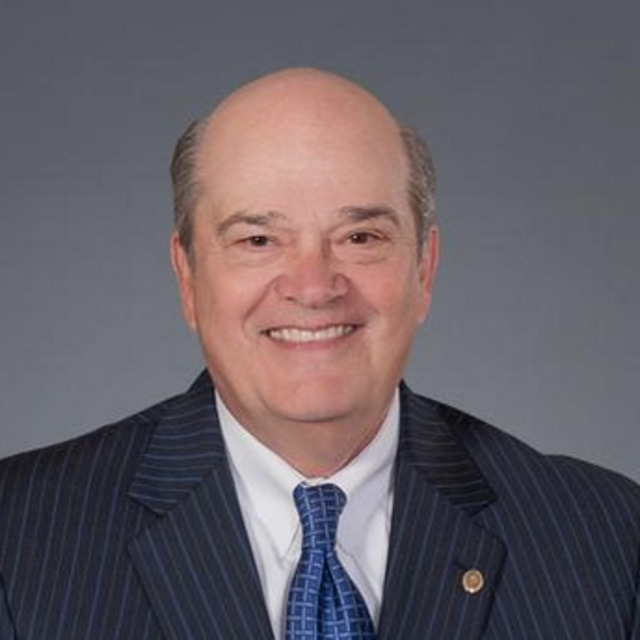 By GEERT DE LOMBAERDE
This story first ran in our sister publication the Nashville Post.
The directors of Franklin Financial Network have removed the 'interim' tags from the titles of CEO Myers Jones III and president Lee Moss.
The decision comes nearly six months after Chairman and CEO Richard Herrington resigned abruptly from the bank holding company he founded in 2007. (Herrington's son and the company's COO, Kevin, also stepped down with no notice in early March.) Jones, who joined the $4.1 billion parent of Franklin Synergy Bank in 2009 as chief credit officer and has more than four decades of industry experience, had been filling in as CEO since then.
Tuesday's announcement of Jones' permanent appointment was a bit of a surprise: Just six weeks ago, Jones told analysts and investors the board wasn't very far down the path of picking Herrington's successor and that it was realistic to expect the decision to be announced near the end of the year. And the board's work to find a leader for the long term isn't over yet.
"We are confident we have made the best decision for all of our stakeholders," Chairman James Cross IV said of the Jones and Moss appointments. "They will continue to provide strong leadership and continuity as the board moves forward with our ongoing succession planning process."
Jones is 68 — Moss is 67 — and his new contract runs through October 2021. It will pay him $453,000 in the coming year and $498,000 for the 12 months after that.
As part of the moves to secure Jones' and Moss' roles for now, the board also has signed three-year contract extensions with CFO Chris Black, Chief Lending Officer David McDaniel IV, Chief Credit Officer Eddie Maynard Jr., Corporate Risk Officer and Interim COO Terry Howell and Chief Banking Officer Ashley Hill III.
Shares of Franklin Financial (Ticker: FSB) closed Friday at $28.93, up about 1 percent on the day. They have lost about 10 percent of their value in the past six months