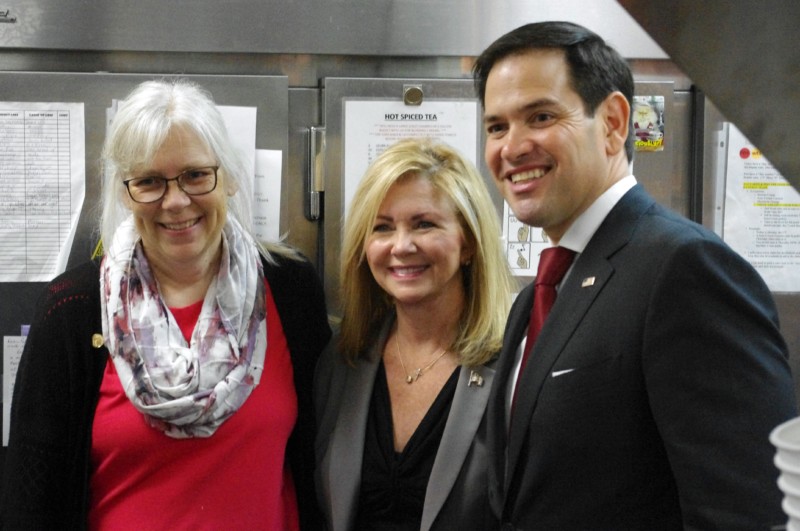 PHOTO: Senator Marco Rubio's last visit to Williamson County back in September of 2018. / Photo by Alexander Willis
By ALEXANDER WILLIS
Florida Senator and 2016 Presidential Candidate Marco Rubio is set to headline State Majority Leader Jack Johnson's 13th Annual Barbeque in Franklin on Friday.
Held at the Factory in Franklin, this will be the event's 13th year running, and is aptly named the 'Boots & Jeans, BBQ & Beans Event' due to the plethora of barbecue and live music that will be showcased. Tickets are $50, and can be purchased online by clicking here.
Johnson spoke highly of the Florida senator, calling him an "effective spokesman," as well as praising his work on the world stage.
"We are thrilled to have Senator Rubio come to Franklin for our barbecue this year," Johnson said. "He is an effective spokesman for the conservative values we share, and the people of Williamson County are deeply appreciative of his work on the global stage and at home to ensure the next generation of Americans can achieve the American Dream. We're looking forward to an evening with friends, family, barbecue, and live music, and we hope to see you there."
Rubio's last visit to Williamson County was all the way back in September of 2018, where the senator came to show support for Senator Marsha Blackburn's campaign ahead of the 2018 midterm elections. Calling Johnson a "good friend," Rubio returned the praise, calling him a "tremendous conservative leader for Tennesseans."
"I am looking forward to being back in Franklin to support [Johnson]," Rubio said. "Williamson County is thriving because of low taxes and free enterprise, and that's exactly what we need to pursue at every level of government. I hope you'll join us next month."
The event begins at 6 p.m. Friday, and will be held at the Factory at Franklin in Liberty Hall, 230 Franklin Road, Franklin, TN 37064.