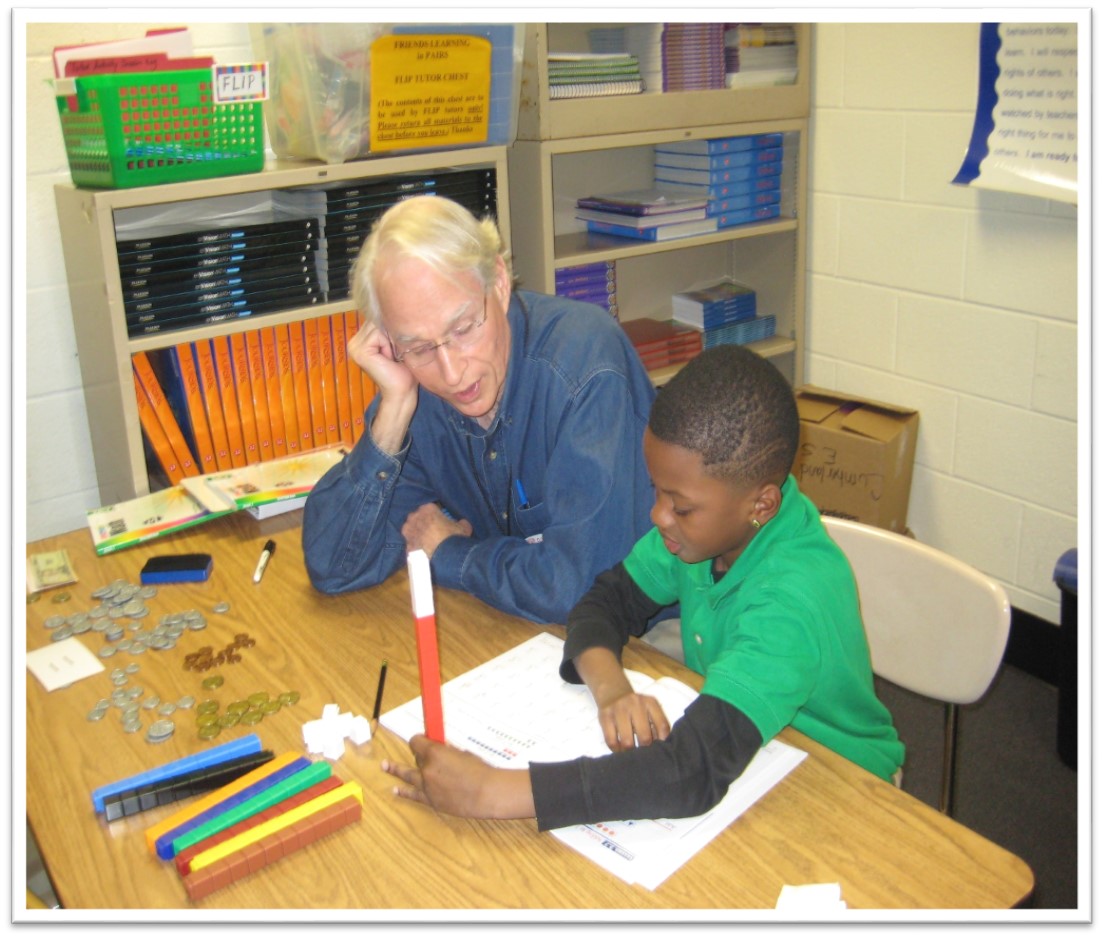 STAFF REPORTS
FiftyForward Friends Learning in Pairs (FLIP) is seeking adults 55 years old and older to tutor students in grades K-4 in the Williamson County Public Schools and the Franklin Special School District.
Volunteers are needed to tutor two hours a week during the school year to help students with reading or math. According to a news release, Tutors are especially needed at Sunset, Liberty and Moore Elementary schools.
"FLIP volunteers are invaluable to us here at Liberty Elementary, not just because they help our students become better readers and mathematicians, but because their smiling, nurturing personalities promote a sense of confidence in our students. They also provide an important connection to the community at large," Liberty Elementary School Reading Coach Pam Fahey said.
Tutors typically work with the same children throughout the school year to provide opportunities for students to learn and practice social skills, provide one-on-one attention and serve as positive adult role models. 
The end result of this tutoring experience is a close bond between students and older adults providing benefit to participants in both age groups.
Tutors are trained by FiftyForward FLIP and attend twice yearly in-service sessions that are held at the FiftyForward Martin Center in Brentwood.
Tutors also receive on-going assistance from staff and support from in-school instructional coaches. Books, materials and other tutoring resources are provided, and tutor training sessions will begin in late September.
Last year 49 volunteers tutored nearly 200 students in 12 Williamson County elementary schools. 
FiftyForward FLIP is the signature program of the FiftyForward Retired Senior Volunteer Program (RSVP).  RSVP is a division of Senior Corps, a federal agency committed to providing meaningful volunteer opportunities for older adults.
For more information about FiftyForward FLIP and upcoming training classes contact Shannon Freeman at 615-376-4332 or by email at sfreeman@fiftyforward.org.