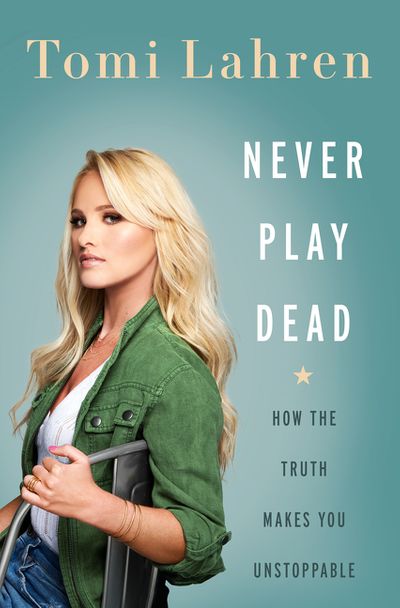 By RACHAEL LONG
Fox Nation host and conservative political commentator Tomi Lahren will be at the Cool Springs Barnes and Noble Saturday to sign copies of her book, Never Play Dead: How the Truth Makes You Unstoppable.
Lahren began her career in political commentary with One America News Network (OANN) in 2014 when she was offered her own show, On Point with Tomi Lahren.
By November 2015, she had a new show on The Blaze, where she became known for wrapping up her segment with "final thoughts," a three-minute segment where Lahren expeditiously wrapped up her points. 
In 2017, Lahren appeared on ABC's The View and made comments about abortion which led to her suspension by The Blaze owner Glenn Beck. 
Lahren's book chronicles her experience working her way to "television fame in Los Angeles, "surviving social isolation, a truly terrible boyfriend and awful workplaces," according to the book's listing on HarperCollins Publishers website. 
Lahren will be on site at Barnes and Noble Saturday from 1 to 3 p.m. for book signings and photos, an employee confirmed by phone Friday.
Barnes and Noble Cool Springs is located at 1701 Mallory Lane in Brentwood. For more information, visit the store's Facebook event here.