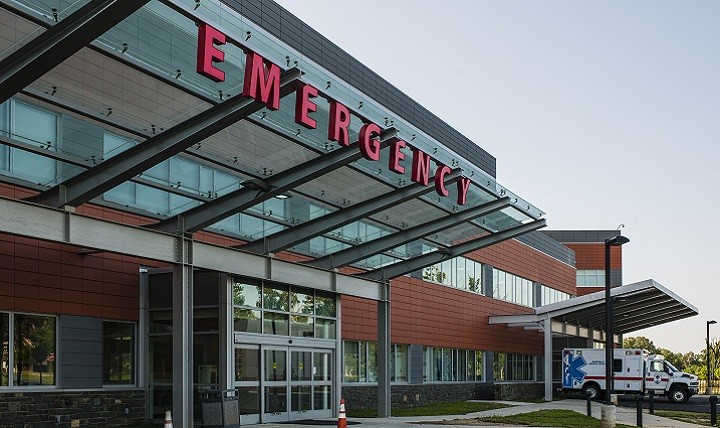 By Kara Hartnett
Community Health Systems shares rose about 15 percent Tuesday after the company announced second-quarter results that beat analysts' forecasts — while still posting a multimillion-dollar loss.
The Franklin-based health care giant posted a $167 million net loss on revenues of $3.3 billion — a 7.3 percent decrease — in the second quarter of 2019, as the company nears the end of its hospital divestiture strategy meant to stabilize its finances. Adjusted EBITDA was $402 million compared to $411 million for the same period in 2018.
Since the beginning of 2019, CHS has completed seven hospital divestitures, with two still pending. The company has entered into definitive agreements to sell three more facilities in the coming months. CHS CEO Wayne Smith said the company intends to end its divestiture program by the end of the year, having turned a portfolio that was once almost exclusively rural into a network where more than 95 percent of hospitals are in communities with populations of greater than 50,000.
Most of the facility divestitures have involved single-digit margin hospitals. Moving forward, CHS leadership said the remaining hospitals tagged for sale have higher margins and should generated more money for the company.
CHS also appears to be entering the freestanding emergency department market — facilities often criticized as low-expense, high-profit replacements for urgent care centers — with plans for an 11,000-square-foot facility in Florida. The Post was unable to reach CHS representatives for details prior to publishing this story.
By the numbers, CHS saw same-facility admissions rise 2.3 percent and same-facility revenue grow 4.9 percent year over year in the second quarter. Total operating costs for the quarter ended just shy of $3.2 billion. Smith noted on his team's earnings call Tuesday that the company has identified key cost-cutting opportunities that will lift margins in the back half of 2019 but did not elaborate on where cuts would be coming from.
"We are pleased with the progress we made and the performance, we continue to strengthen the company across all fronts," Smith said on the call. "Second-quarter volume and net revenue growth marked our strongest performance since our first quarter of 2015."
Of note, Smith put to work more than $3.3 million in May to grow his stake in the hospital company by some 40 percent.
CHS shares (Ticker: CYH) were trading at $2.16 midday Tuesday, after a three-day stint below the $2 mark — the lowest CHS shares have ever traded.