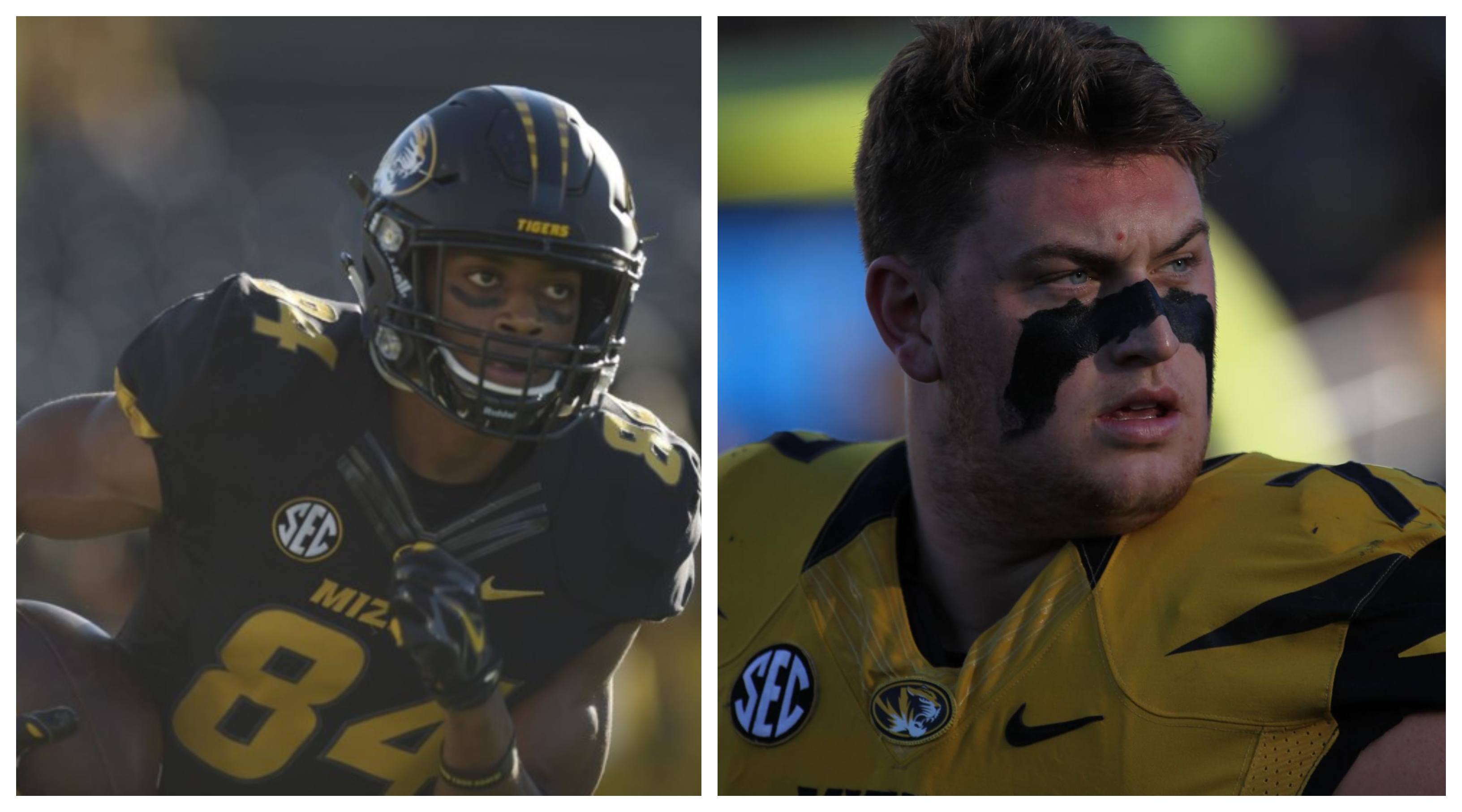 Over the weekend, NFL teams across the league whittled down their rosters to meet the final 53-man threshold.
Two Williamson County alums who went undrafted wound up finding homes for the 2019 season, and one will stay with their organization on suspended leave.
Centennial High School grad and receiver Emanuel Hall and Christ Presbyterian Academy grad and offensive tackle Paul Adams made practice squads, additional platoons of players who help the main team prepare during the week and are present with the team on game days.
The two played together at Missouri before declaring for the draft process.
Hall will join the Tampa Bay Buccaneers practice squad after joining them in August, and Adams will join the Cleveland Browns' unit.
Some teams opt to put certain players on the practice squad as to give them an opportunity to learn the system and develop while not counting toward the official roster. Though, each player is at risk of being signed away to another team's official roster later in the season.
Centennial grad Tyrel Dodson, meanwhile, was placed on the Commissioner-Exempt list with the Bills. The decision stems from a domestic violence arrest in the offseason, per Pro Football Talk.
The legal case is still pending, per PFT, and his status on the exempt list will likely change once a resolution is reached and the league performs its own investigation.
Williamson County has sent a handful of football players to the pros, with current alums including Jaguars cornerback Jalen Ramsey (Brentwood Academy), Eagles edge Derek Barnett (BA), Bills rookie tight end Dawson Knox (BA), Panthers safety Rashaan Gaulden (Independence), Packers center Lucas Patrick (Brentwood HS) and free agent CB D'Montre Wade (BA).
Photos from Mizzou Athletics.