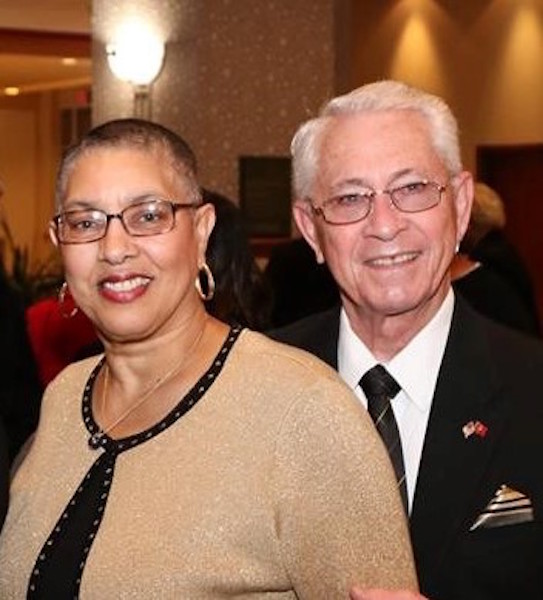 PHOTO: Wanda and William Graham / Photos submitted
By JOHN McBRYDE
Ever since she was a child growing up in Paris, Tennessee, Wanda Graham has felt the need and the want to serve her community.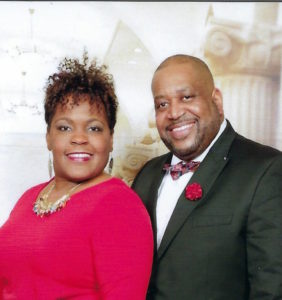 That desire was especially passed down from her grandfather and mother, and she carried it through her years in the Army and those that have followed since she retired as a lieutenant colonel in 2003. Graham and her husband of 36 years, William "Bill" Graham, have both stayed active in volunteer pursuits with their church, in schools and with several nonprofit organizations.
And now, they're bringing that spirit as candidates for Mr. and Mrs. AAHS (African American Heritage Society) in the fifth annual Tom E. Murdic Educational Scholarship event taking place Saturday, July 20, at Embassy Suites in Franklin. They're vying for the title with Shelby and Lori Mitchell and James and Zonda Thomas, each of whom has been raising money for college scholarships that will be given to area high school seniors.
Ralph and Machelle Thompson, the reigning Mr. & Mrs. AAHS, will be passing the title to the couple that has raised the most money. The Thompsons, along with Timothy and Maria Gaines, Kevin and Tosha Robinson-Baugh and Rick and Gala Murray raised funds for last year's event.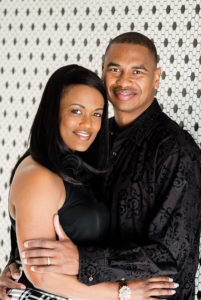 Graham said regardless of who's crowned on July 20, the fundraising has gone hand in hand with her service-minded approach throughout her life.
"I just say may the best couple win, and whoever wins it's just important to raise as much money as we can and support the young people in the community," said Graham, who moved to Brentwood with Bill after both had retired in 2003.
"Giving back to the community has always been important, something that's been a part of me since growing up in Paris."
Community involvement has also been keenly important for longtime Franklin resident Zonda Thomas, who has attended most of the Educational Scholarship events and others hosted by the AAHS. She has done extensive volunteering for the AAHS as well.
"I'm excited that we have the opportunity to give back to our community," she said. "We've really been reaching out to our family and friends asking them to donate. We're hoping to win."
More: Alma McLemore, president of African American Heritage Society, discusses growing up here, sharing stories
Also known as Prom Night 2019, the Tom E. Murdic Educational Scholarship was created in March 2015 by the African American Heritage Society to honor and support a high school senior in the Williamson County community in the form of $1,000 toward their college education. The scholarship is named in honor of the late Thomas Murdic, board member, community leader and Franklin native who was AAHS board president for many years.
Several businesses, organizations and individuals sponsor the event, including Community Housing Partnership, Williamson Medical Center, Let It Shine, Buerger, Moseley and Carson, The Good Food Group, Rod and Kay Heller, Middle Tennessee Electric, Atmos Energy, F&M Bank. Stites & Harbison, The Parkes Companies Inc., Vanderbilt University, PLA Media, RNM Management Properties LLC, Advanced Composites Inc. and Franklin Mayor Ken Moore. Media sponsors are Franklin/Brentwood Home Page, Williamson Herald, Your Williamson magazine. The Tennessean, Southern Exposure Magazine, The Tennessee Tribune and WAKM radio.
Prom Night 2019 will be a night of food, fun music and dancing, while contributing to a worthy cause. Social hour with cash bar begins at 6 p.m. and prom at 7. The cost to attend is $50 per ticket, or $500 for a table of 10.
AAHS is a 501(c)3 organization and donations are tax deductible. Checks should be made to the African American Heritage Society. Contact Paulette Johnson at 615-243-7751 for tickets and ticket information or if you would like to make a donation to the scholarship fund.