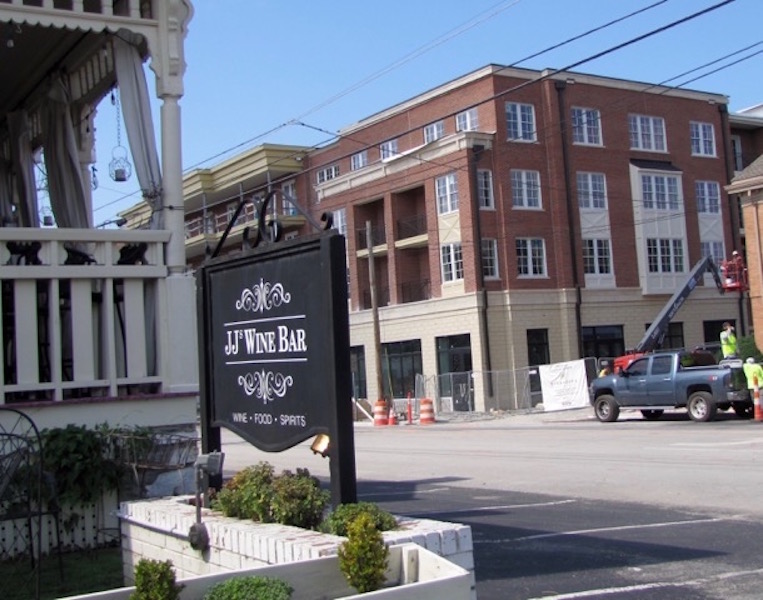 PHOTO: JJs Wine Bar sits in the shadows of the soon-to-open Harpeth Hotel, and the restaurant's co-owner Lisa Judd said "we are absolutely thrilled about the hotel opening." / Photos by John McBryde
By JOHN McBRYDE
When Tom and Lynda McGuire bought the Riverside Franklin boutique and home décor store at the corner of Bridge Street and Second Avenue North a couple of years ago, construction was just getting started on the $105 million Harpeth Square project at the eastern end of downtown Franklin.
The massive undertaking would one day transform a whole city block between First and Second avenues and East Main and Bridge streets, bringing a 119-room boutique hotel, 150 high-end apartments, a 596-space parking garage, 12,000 square feet of retail space and 6,500 square feet of Class A office space.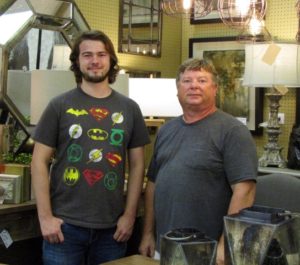 That transformation is nearing completion — the Harpeth Hotel is scheduled to open soon after Labor Day — and Riverside Franklin has sat right in the shadows of the project as construction pounded away for the past two years.
The McGuires couldn't be more eager.
"We're excited about the hotel opening up," Tom McGuire said. "I think a lot of folks don't know how much business is on Second Avenue and Bridge Street. Most people think shopping in Franklin is Main Street. There's a whole lot of retail on this corner. Actually, the hotel is going to bring a lot of exposure to the businesses here."
Even through the constant noise and the streets being closed frequently, McGuire said they've endured the disruption. In some cases, they have benefited from it.
"Sure, there have been growing pains," he said, "but you take the good with the bad. In some cases when the streets have been blocked, we've had folks tell us that because of traffic being rerouted they've found us when they normally would not have driven this way."
More: Downtown Franklin's Harpeth Hotel set to open in September, in time for Pilgrimage fest
Other owners of businesses and shops in the immediate area share the McGuires' enthusiasm, according to Jill Burgin of the Downtown Franklin Association.
"Ironically, the merchants closest to the site have nothing but great things to say about the contractor and how they've communicated with them," said Burgin, executive director of the Main Street Program.
"The Harpeth Square project has been a long time coming, so at this point it's mostly about anticipation. I do think the hotel will be a game-changer for this side of downtown. It will be a unique option in one of the most beautiful and thriving downtowns in America. Hotel management and staff have done an incredible job integrating into the community and getting to know merchants and local officials. I think this speaks well to how they will operate in the future."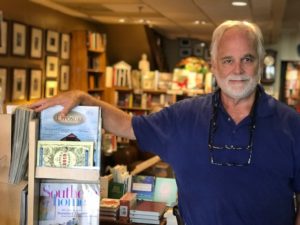 Foot traffic is the key for the eastern end of Franklin, said Joel Tomlin, who owns Landmark Booksellers with his wife, Carol. His wish list has included a hotel and other features that would bring more people to that section of Franklin. Another development in the works is the 99 East Main Street project in the area where Dotson's restaurant once stood.
"We're thrilled," Tomlin said. "We hope it's going to increase our traffic and sales, for sure. This end of town has been undeveloped for a long time… We're finally getting some other stuff down here."
"While they've been building it [the project], we've had the best six months we've had in 10 years. Now I'm not saying it's just because they're building it. Tourism is up, obviously, and that's why our business has been up, but once they get it finished, it should bring even more."
Indeed, tourism is expected to flourish with downtown Franklin's first hotel set to open soon.
"One of the questions that we consistently get in the Visitors Center is, 'Where can I stay in downtown Franklin and walk to all these great shops and restaurants?' Although we have wonderful hotels throughout our community, we haven't had any within walking distance of Main Street," said Ellie Westman Chin, president and CEO of Visit Franklin. " So I think from a leisure travel perspective, that's going to help because [visitors] can have that full downtown Franklin experience."
More: Harpeth Hotel gives nod to history with naming of its 2 restaurants
To be sure, the Harpeth Hotel is not for the bargain hunter. Justin Foster, the hotel's general manager, said room rates would be in the upper tier of hotels in the area, though he didn't name a price range.
"If you're going to stay at a boutique hotel like the Harpeth, the expectations are going to be at a little higher rate than if you stay at another type of hotel," Westman Chin said.
In addition to tourism, the new hotel will help with the convention business in Franklin. Westman Chin said it will be attractive to the incentive market that typically books boutique hotels for its conventions.
"That opens up that market for us to start having discussions with those meeting planners and making sure Franklin is on their list for future meetings," she said.
"One of those markets is international. Some of our international travelers like that unique experience that they're not going to get in any other city in America, and the Harpeth is providing that for us."
The Harpeth Hotel is opening in time to have overnight guests coming in for the Pilgrimage Music & Cultural Festival scheduled for Sept. 21-22, and Foster said the hotel will eventually have around 100 employees.
"We're excited to be one of the main players in the downtown Franklin area," he said.