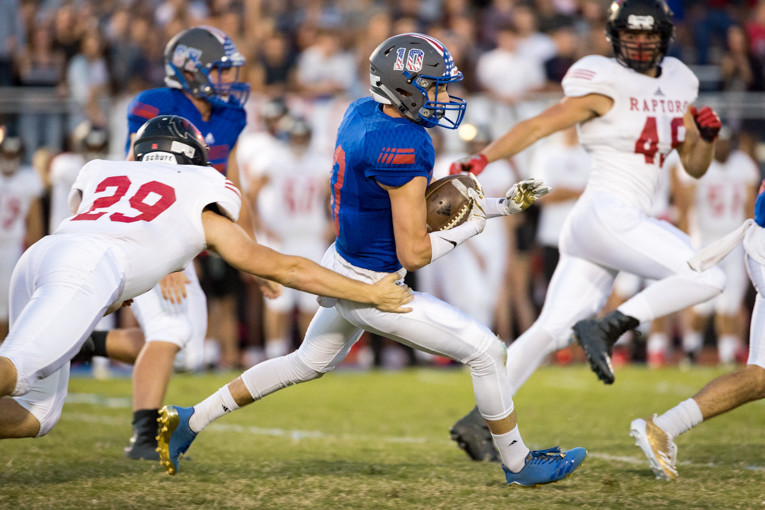 For his exciting fall on the football field, Page High alum Michael Burdick earns the school's 2019 Male Athlete of the Year honor.
Burdick was electric in his triple role as a receiver, cornerback and returner for the Patriots, and was a driving force for their magical 2018 season that saw them make the second round of the playoffs and win their region for the first time in 20 years.
His season warranted a column from the Home Page, wondering where his plethora of college offers were.
"He can play at the next level,"Page head coach Charles Rathbone said of Burdick last fall. "He's got the speed. He's got the mind. He's got everything that you need at the next level. Somebody's going to get a really, really good football player when they take a chance on him.
"He's a special player. He's a special kid."
Burdick would eventually find a home with Lindsey Wilson College.
The versatile football player was a finalist for our WillCo Football Player of the Year honor and was named all-county.
Page was also our football team of the year.